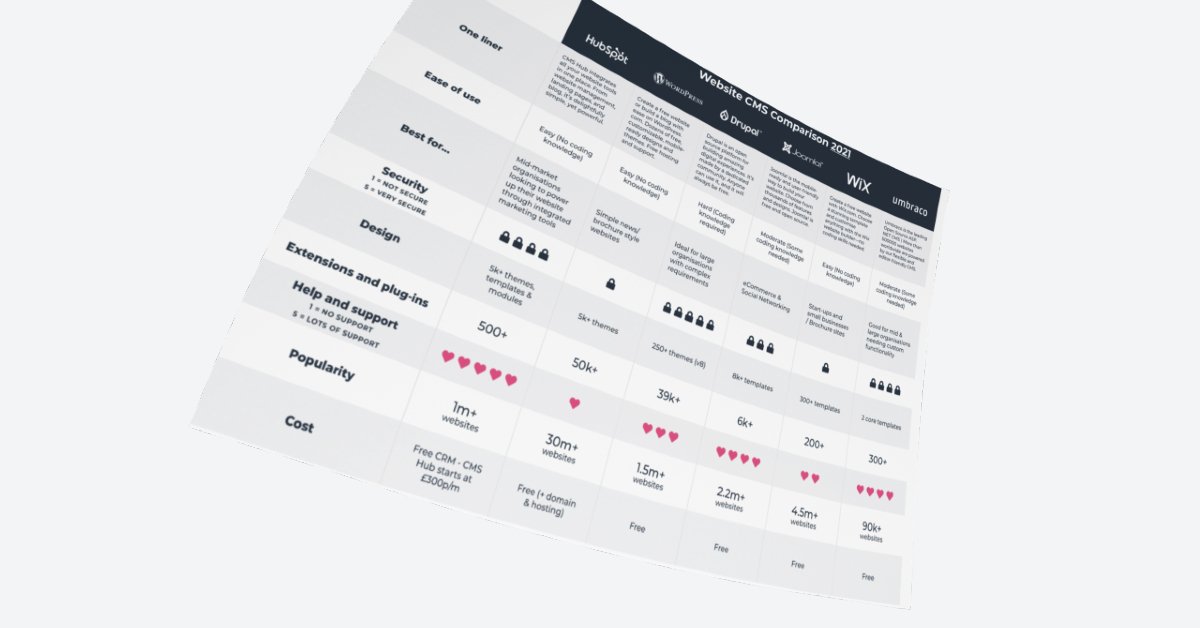 Back to articles
Top CMS Platform Comparison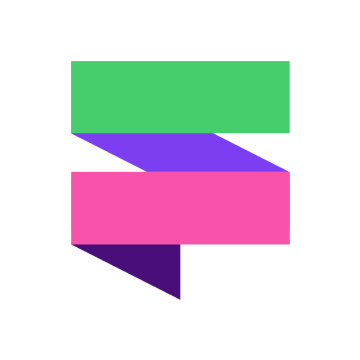 Fuelius
Want to know which content management system (CMS) is right for you? Check out our platform comparison table to see which one comes out top!
Choosing a content management system (CMS) is a big deal! There's so many different elements to consider (
we've got a run down of the top 9 things here...
) and your choice will have a big impact on your business' ability to grow and develop in the future.
That's why we've pulled together a really quick 'at-a-glance' CMS comparison table so that you can see some of the pros and cons of a few of the most popular or highly rated systems out there on the market today.
But first things first...
What is a CMS?
A CMS is a software platform that enables you to build a website and easily manage the content within it. Generally, they do the hard work for you and allow you to create a website without needing to have too much coding knowledge.

However, if you choose a CMS with limited coding language, you may well end up with a much more limited website design. Instead, there are developer-friendly CMS out there that can provide much more flexibility - but if you don't have the knowledge in-house you may need help from a web development agency.
CMS Comparison
For our CMS comparison table, we've picked out six key CMS platforms we think you should consider.
You'll likely have heard of some of them - WordPress is one of the biggest providers available - whilst others you may not have heard of but score very highly on the G2 Best Web Content Management Software.
We've given an impartial overview - but all cards on the table, as a web development agency we choose to work with HubSpot and Umbraco to build our websites on as our preferred platforms.
And there are reasons for that!
But before we get into those... Here's our top-level comparison overview of HubSpot, WordPress, Drupal, Joomla, Wix and Umbraco...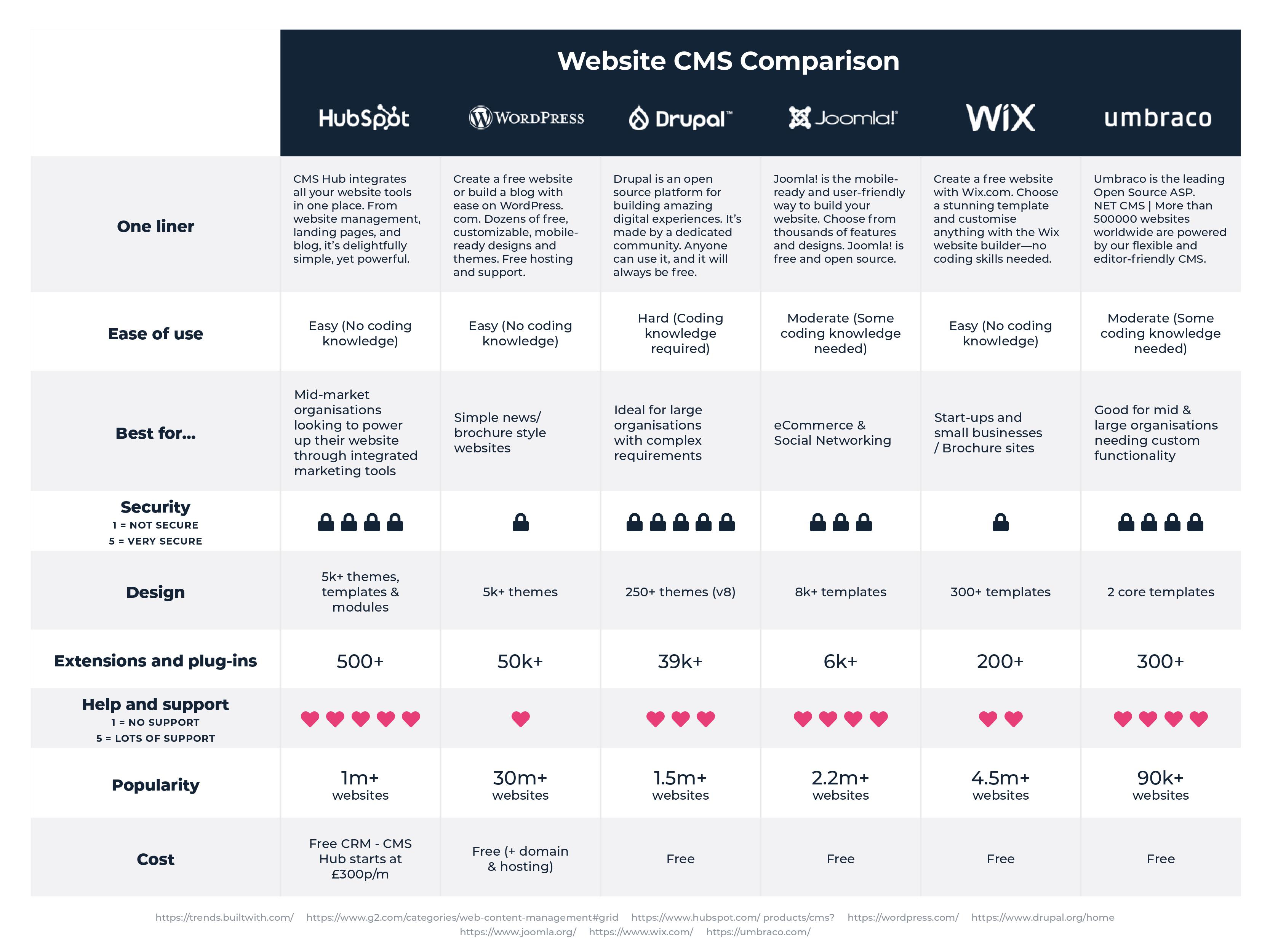 (Click to enlarge!)
If you'd like to save the image as a PDF, you can access the file here. and click 'Save as'.
Why we choose to develop in HubSpot and Umbraco CMS
Having built websites for over 20 years, we've seen a whole host of different content management systems, from these traditional providers to custom-developed beasts.
What we've learnt is that security and customisation is key. You want and need a website that delivers all the functionality you need, with a user-friendly interface and a tightly-locked back-end to keep your data safe.
Over the years we've worked with many different CMS platforms and ultimately we have narrowed down our speciality to two individual and unique platforms - HubSpot and Umbraco.
HubSpot
HubSpot is a powerful, multi-functional tool that originally started life as a CRM, but has become much more than that. Now with a host of 'hubs' to provide support across the customer journey, your website can be built and powered by HubSpot with marketing and report attribution that enables you to make more data-drive decisions in your strategy.
>> Learn more about what HubSpot is...
We are a HubSpot Elite Solutions partner, which means we can provide you with enhanced support when onboarding or using the platform. We offer a full suite of services alongside CMS development, including inbound marketing, onboarding and chatbots.
Umbraco
Umbraco call themselves the friendly CMS and we agree! The easy-to-use editor experience comes second-to-none.
We primarily work with Umbraco because of it's sheer power and performance capabilities. Umbraco is flexible to scale with your business, so it works for both start-ups and enterprise level organisations.
>> Learn more about what Umbraco is...
Our in-house development team are Umbraco-certified specialists, able to use the Umbraco platform to create whatever it is that our client needs. We are a Gold Partner agency, which again means we have the accreditation and trust having delivered hundreds of Umbraco-based websites.
For further reading, why not have a look at our more in-depth comparison guides?
Umbraco vs WordPress
HubSpot vs WordPress
HubSpot vs Wix
Make sure your next website delivers the results you need to grow your business
A new website takes a lot of time, planning and consideration. Rush it and you risk an end result that underperforms and causes more headaches. To help make sure you don't miss any fundamental elements of the planning process, download our free website brief template, covering:
Key requirements
User journey goals
Agency selection matrix