Why do you need paid media campaigns?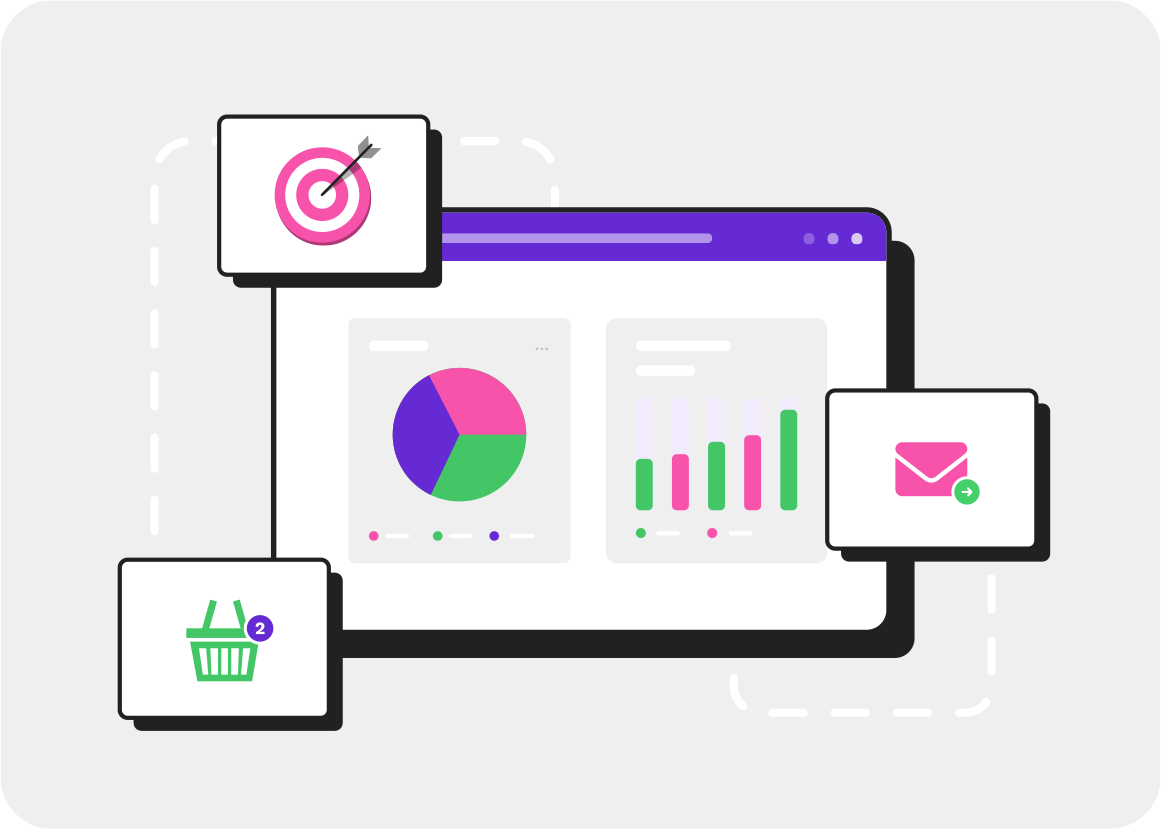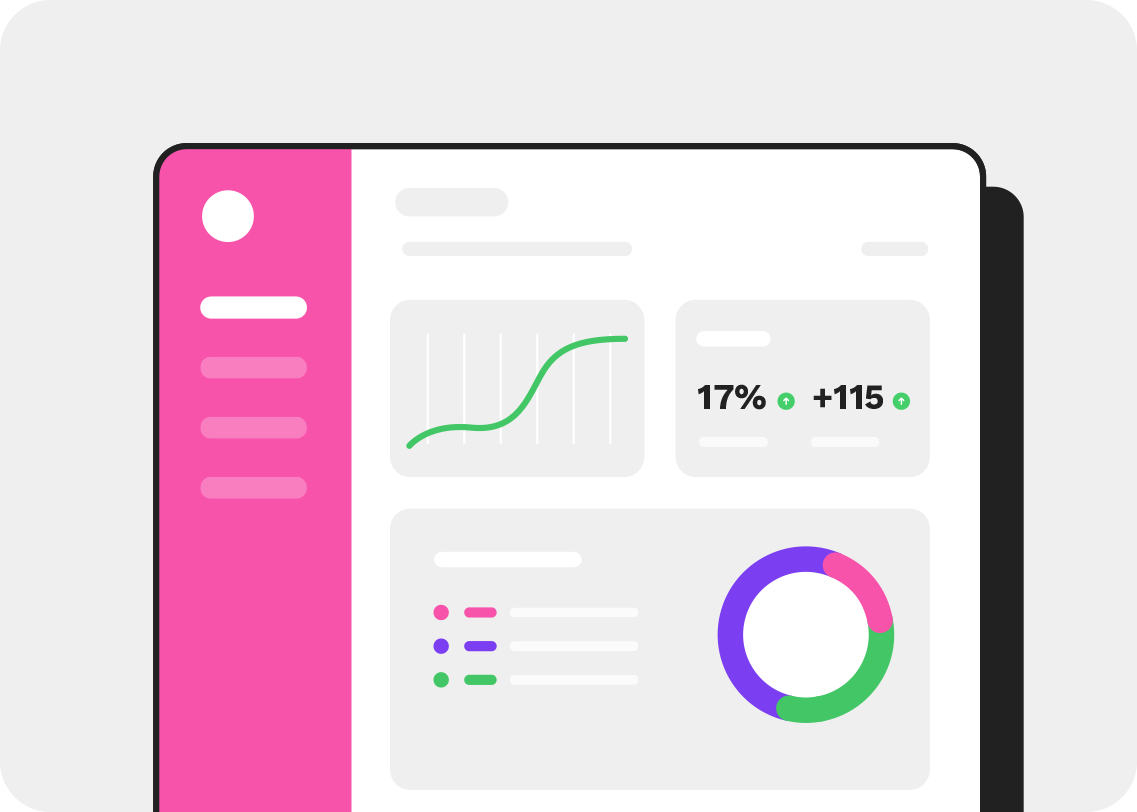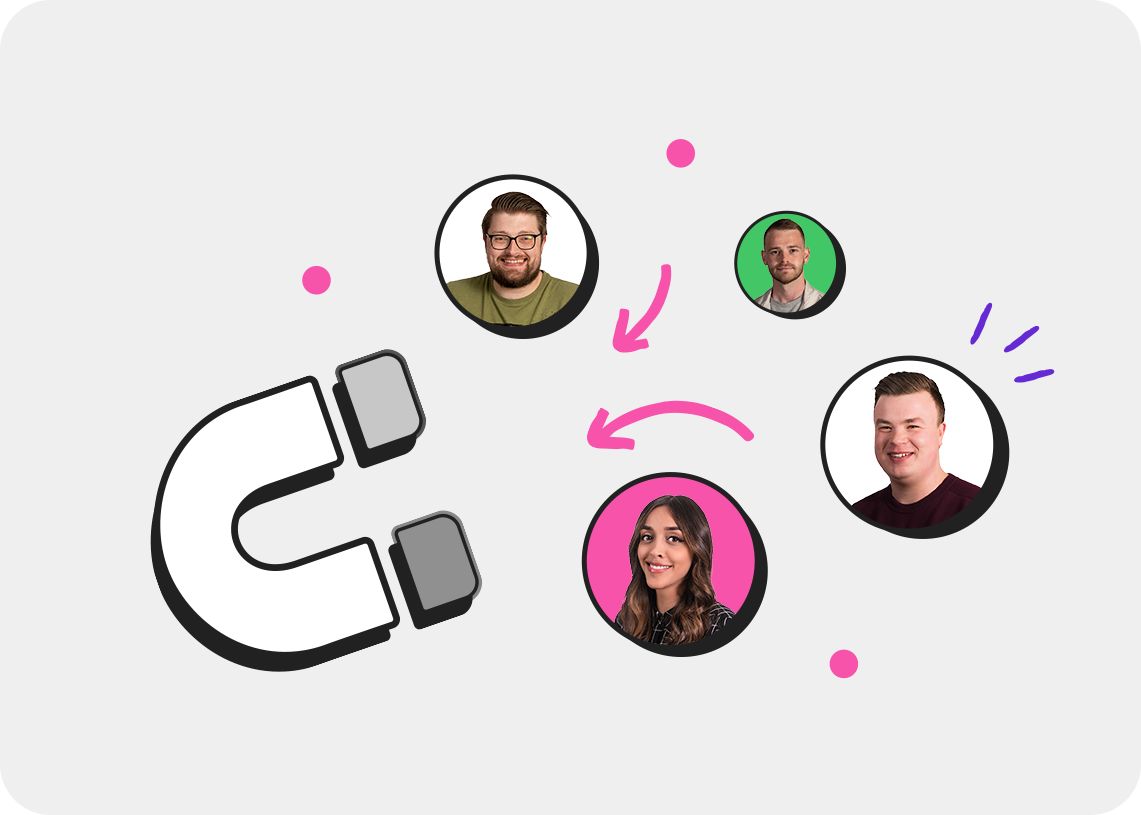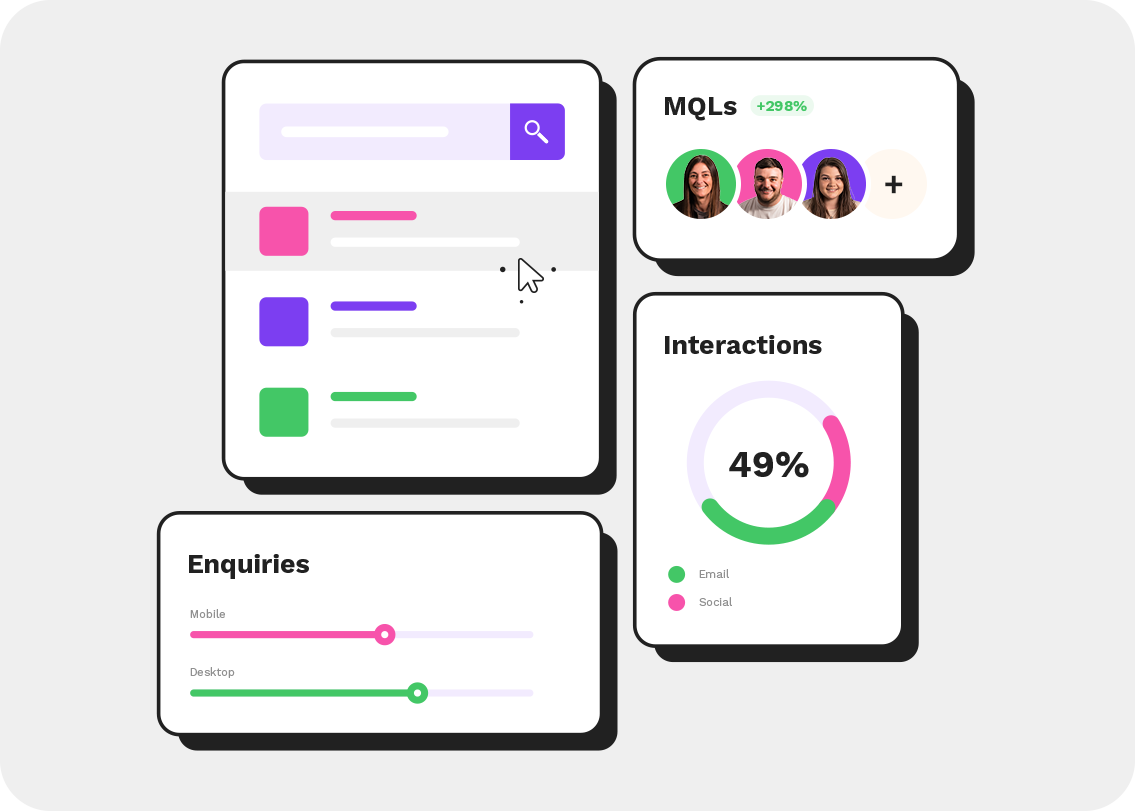 Tailored to achieve business goals
Whatever results you need as a business, our targeted paid media strategies can help you. Whether you're looking to maximise sales or increase brand exposure, any conversion goal can be tracked through paid media campaigns. Using PPC to nurture prospects through the funnel helps align your website traffic towards intended goals, perfect for more intent-led search queries.
Proven marketing ROI
Of all the marketing channels at your disposal, paid media is one of the most powerful for delivering proven and measurable ROI. We use Google Analytics to manage your campaigns, with full performance visibility to see which ones are performing best. We constantly review and make adjustments based on key metrics, ensuring you're always getting the best value for your investment.
Fast results
Who doesn't want to see results, faster? Paid media campaigns can be switched on and off when your business needs them most. As soon as they're up and running you'll start moving towards your conversion goals, because the campaigns are so specifically tailored to match what the user is looking for.
Supports SEO and inbound
We see stronger results from our clients when they combine the power of paid media with SEO and inbound marketing. The data collected from campaigns can provide great insights into user behaviour and intent to drive content campaigns and SEO, as well as vice versa. By funnelling users to your inbound campaigns and content, you can also see better ROI through faster nurturing.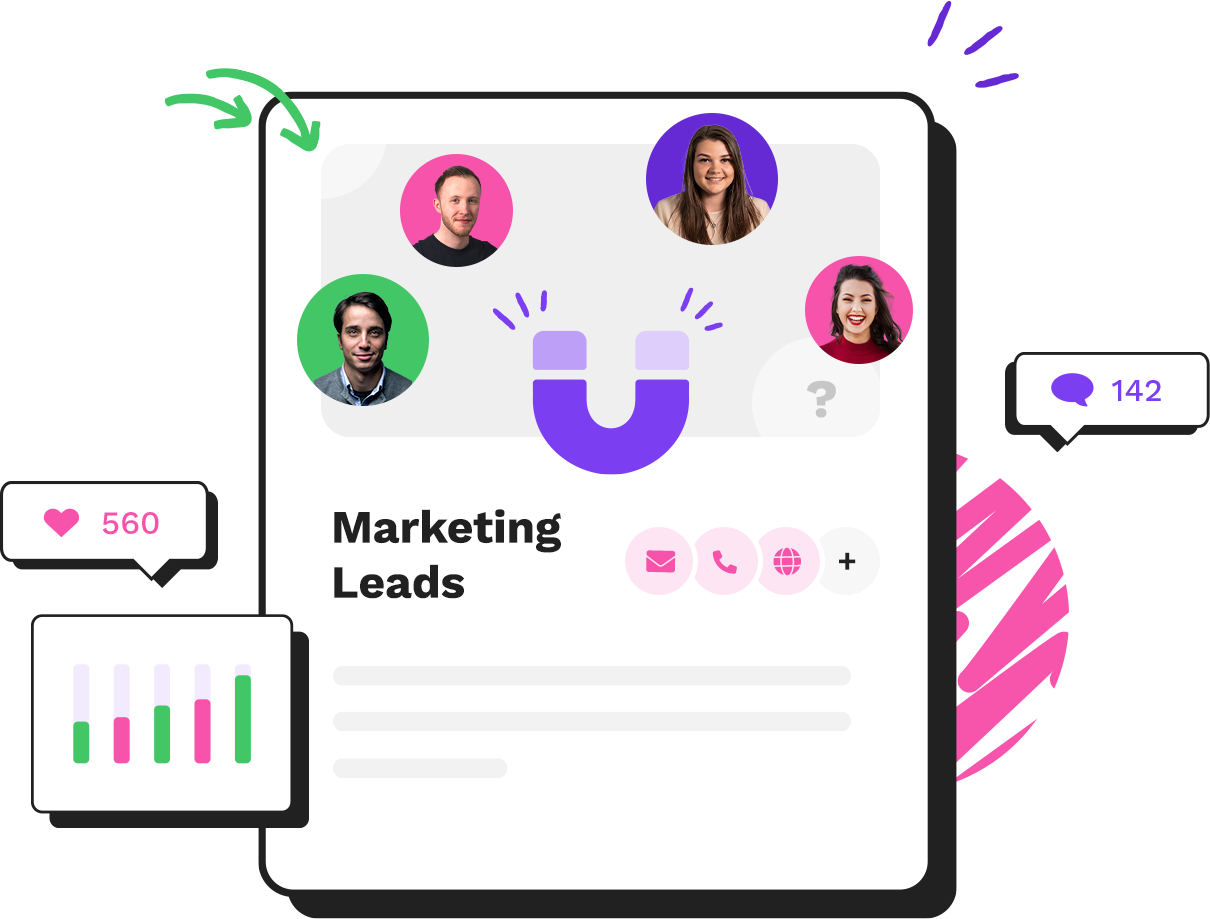 How we deliver your paid media campaigns
Building, maintaining and optimising paid media campaigns is hard work. So let us do it for you. We can provide ongoing paid media management as a retainer package on its own or as part of a wider inbound marketing strategy.
If you're just starting out we can help build campaigns from scratch or if you're already using paid media but not seeing the results you'd hoped for, we can provide an audit and improve their performance with ongoing optimisation.
Trusted Google partner for over 10 years
Paid media audit
Understanding your current paid campaigns and providing recommendations to improve
Paid search optimisation
Implementing improvements an insights across both existing and new campaigns
Paid social media optimisation
Identifying opportunities for paid social media campaigns targeting specific audiences or channels
Retargeting campaigns
Keep your brand in mind with dynamic retargeting campaigns
Advert design
In-house designers craft bespoke, on-brand adverts optimised for conversion
A/B testing
Continual analysis and adaptive iterations to keep seeing growth across campaigns
CRO
Highlighting how you can update your website to continually improve conversion
Display ad campaigns
Visual designs to improve and strengthen brand awareness across wider audiences
Fuelius has reimagined and revitalised our approach to digital and the results speak for themselves. More so, the team continue to be collaborative and adaptable, responding quickly and professionally to variances in our market and new ideas.
Fuelius have always gone that extra mile. They have helped us to develop and deliver our digital transformation strategy, using tactical inbound methods coupled with brand development work to boost our digital presence. We couldn't have asked for a smoother project and partner.
The Fuelius team have been an absolute dream to work with. No task is too big, they're approachable, professional, supportive and we've really enjoyed working with them. They've adapted quickly to the needs of our business and always deliver exceptional work in a timely fashion.
Since working with Fuelius they have helped us immensely in delivering new digital channels. They are a friendly & helpful team who are continually proactive in delivering advice, improvements & new ideas to achieve improved results.
We've recently launched our brand new website with Fuelius, from our initial kick off meeting to go live the process has been smooth, professional and innovative. We're already seeing great results from our website launch. Thanks to all the team at Fuelius!
As a recently onboarded Client, I was eager to improve our HubSpot CMS, and Marketing Automation tools. Fuelius provided a current state assessment that was insightful, comprehensive and actionable. They knocked my socks off!
Let's talk
Leave us a message
Fill out the form below to leave us a message with some details and we'll be in touch to discuss next steps.
Book a call
Or skip the queue and get straight to business by booking a call with our team at a time that suits you...
Frequently asked questions about paid media
What is paid media?
Paid media is a digital marketing advertising strategy where organisations pay to promote their content through channels like social media, search engines and display ads. It's a great tactic for generating new leads by reaching new audiences that might be interested in your products or services, targeting them via relevant demographics or data points.
What's included in a paid media strategy with Fuelius?
Our paid media campaigns are adaptable to suit your needs. We can carry out an audit in isolation as well as carrying out the work required to implement the findings. A paid media retainer with Fuelius allows us to provide ongoing recommendations and carry out frequent adaptions to make sure the campaigns are performing as well as they can.
Can Fuelius deliver my entire paid media strategy?
Yes! We have an in-house team of paid media experts that can set up campaigns, audit existing paid strategies, and monitor performance for continual growth. We've got experience working across various sectors, including legal, tourism, eCommerce, manufacturing and consumer goods.
Can I buy a paid media strategy from you and do it myself?
We do offer paid media audits in which we can provide an overview of your existing paid media efforts alongside recommendations for improvement. Depending on the size and scale of your organisation and current set up, this can result in a substantial report with a lot of actionable insights. We don't provide one-off paid media strategies as we believe there needs to be ongoing collaboration and input to devise a long-term approach.
Other services you might be interested in...