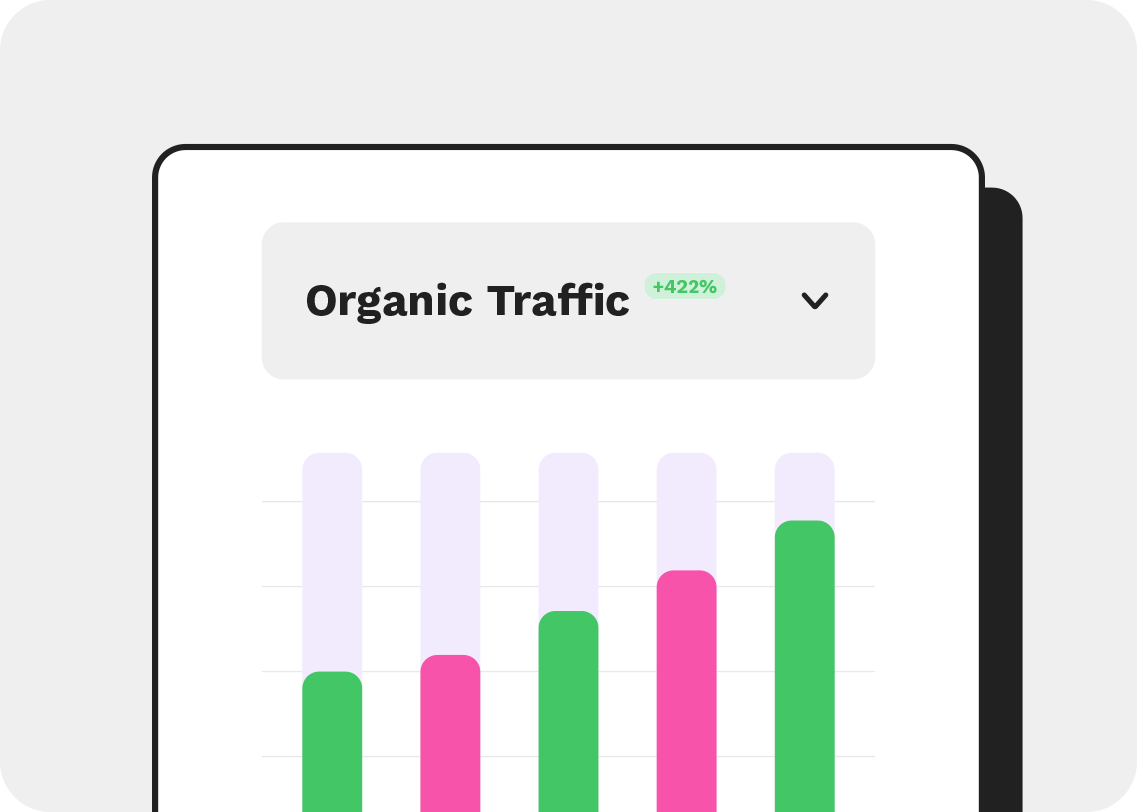 Increase organic traffic
Across all industries, over 50% of traffic comes from organic sources. So if you're not seeing that kind of traction, SEO is essential for building your search engine presence. Fundamentally, if you're not on the first page of results, you won't get found by the people actively looking for your services or products.

There are multiple factors to consider, including keyword analysis, technical SEO, content optimisation and backlinks. As a specialised SEO agency, we've helped multiple clients create strategies to optimise their on-page and off-page SEO.
SEO audit
Understanding where you are currently and where you could be - highlighting the priorities
Keyword ranking strategy
Analysing your brand against your competitors to identify keywords that will deliver results
Content strategy optimisation
Plugging in those keywords and devising a plan to implement them across all content
Topic clusters and pillar pages
Level up your SERPs with tactical, highlight optimised pages that boost organic traffic
Linkbuilding
A targeted approach to improving your domain authority so that you're more likely to rank
Technical SEO
Improving technical aspects of your website to improve speed and readability
CRO
Identifying ways to improve conversion across your website
Ongoing analysis
Reports and insights to assess and optimise your performance going forward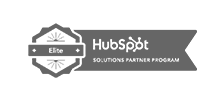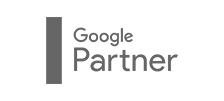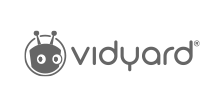 Let's talk
Leave us a message
Fill out the form below to leave us a message with some details and we'll be in touch to discuss next steps.
Book a call
Or skip the queue and get straight to business by booking a call with our team at a time that suits you...
Frequently asked questions about SEO
What is SEO?
Search engine optimisation, better known as SEO, is the process of improving your web pages in order to increase visibility and drive organic (free) traffic to your site. Without an effective SEO strategy in place, it will be almost impossible for search engines such as Google and Bing to find your web pages and have them appear in SERPs. Which means you'll be failing to reach a whole section of your target audience. There are many moving parts to a full SEO strategy, including keyword optimisation, technical website SEO, domain authority, linkbuilding and more.
What is an SEO strategy?
An SEO strategy pulls all of the different elements that improve your organic presence – essentially the search engine ranking factors – into a comprehensive plan of action. The details can vary depending on your current SEO presence, but will likely involve elements of ongoing page optimisation to include relevant keywords, technical website development to improve the backend structure and off-page SEO like linkbuilding and guest posts.
Can Fuelius deliver my entire SEO strategy?
Yes! We have dedicated SEO specialists in-house team of experts that can take on all elements of your SEO strategy.
Can I buy an SEO strategy from you and do it myself?
We can carry out SEO audits to understand your current SEO situation and provide a comprehensive report of our findings and recommendations. If you feel you've got the resource and knowledge to carry them out yourself, you can! But of course, as an SEO agency, we're in a position to help you take the recommendations further and take away a lot of the time-intensive tasks like copywriting and keyword optimisation, as well as the more technical amends that may require a developer to implement.
Other services you might be interested in...