Solution:
Inbound Marketing, PPC, SEO
Project Background
Caesarstone manufacture premium quartz surfaces for kitchens and bathrooms, partnering with fabricators and fitters all across the UK. Consumers are unable to buy direct from Caesarstone and with cheaper, lower quality products entering the market, raising brand awareness of their unique quartz was a key priority to secure and grow their market share.


The brief:
Build customer awareness and engagement
Digitise manual processes
Attribute ROI across marketing channels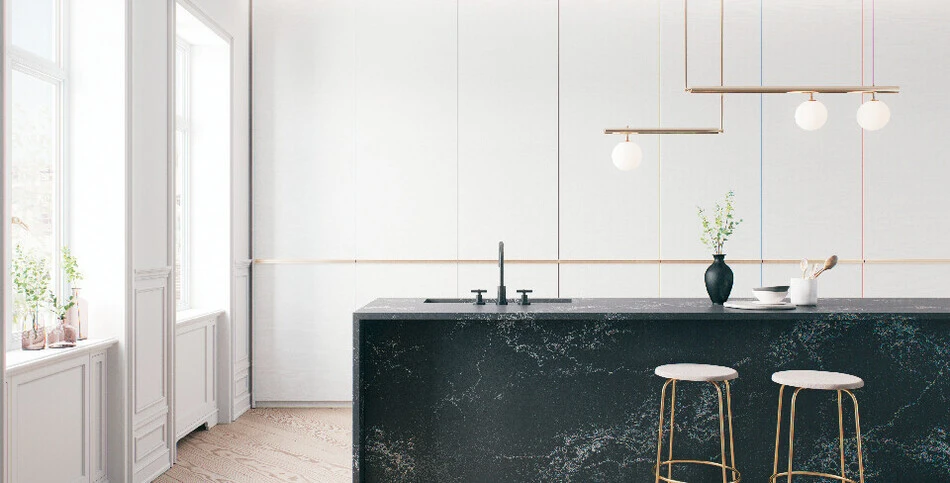 The challenge
Digitising manual processes and engaging unaware consumers
Caesarstone recognised their current marketing strategy had a poor analytical focus – there was too much reliance placed upon measuring visitors over engagement.
Though the website was seeing high levels of traffic through huge PPC display campaigns, this was identified as an artificial figure. With no conversion points and high bounce rates, there were no measurable outcomes from all of these visitors and no database from which to learn from or market to.
The inflated traffic metric was having an impact across the business, as it was misguidedly driving strategy for the HQ team to put more investment into tools that weren't actually delivering any ROI.
Caesarstone recognised that in order to see more sales and drive awareness, they needed to create a clearer, more realistic picture of who they are as a brand and who they want to be. A key part to this would be building their B2C relationship and driving more tangible engagement.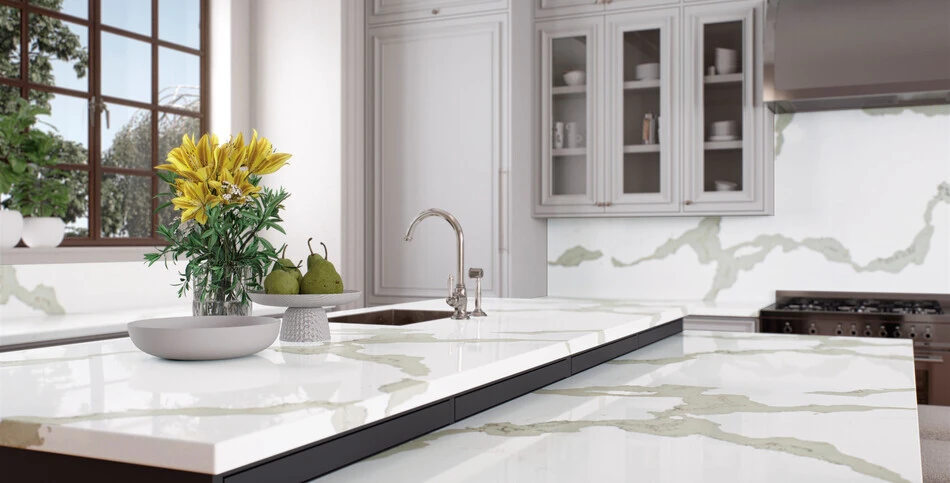 The solution
Understanding their current marketing state to optimise for the future
Our first priority was to understand the performance of Caesarstone's current digital activity and assets, so we began with a full-scale consultancy onboarding piece that included an audit of their site structure, content, paid activity and an in-depth persona workshop.
We uncovered…
Poor navigational structure was limiting further engagement
Several user paths on the website ended without any clear call to action or conversion point
Content within the awareness stage had limited top 10 visibility in SERPs
Broad market research also supported the fact that general awareness of quartz in the UK was low. We knew that an inbound marketing approach would help add value and build education, whilst slowly nurturing leads to become more aware of Caesarstone as a brand, too.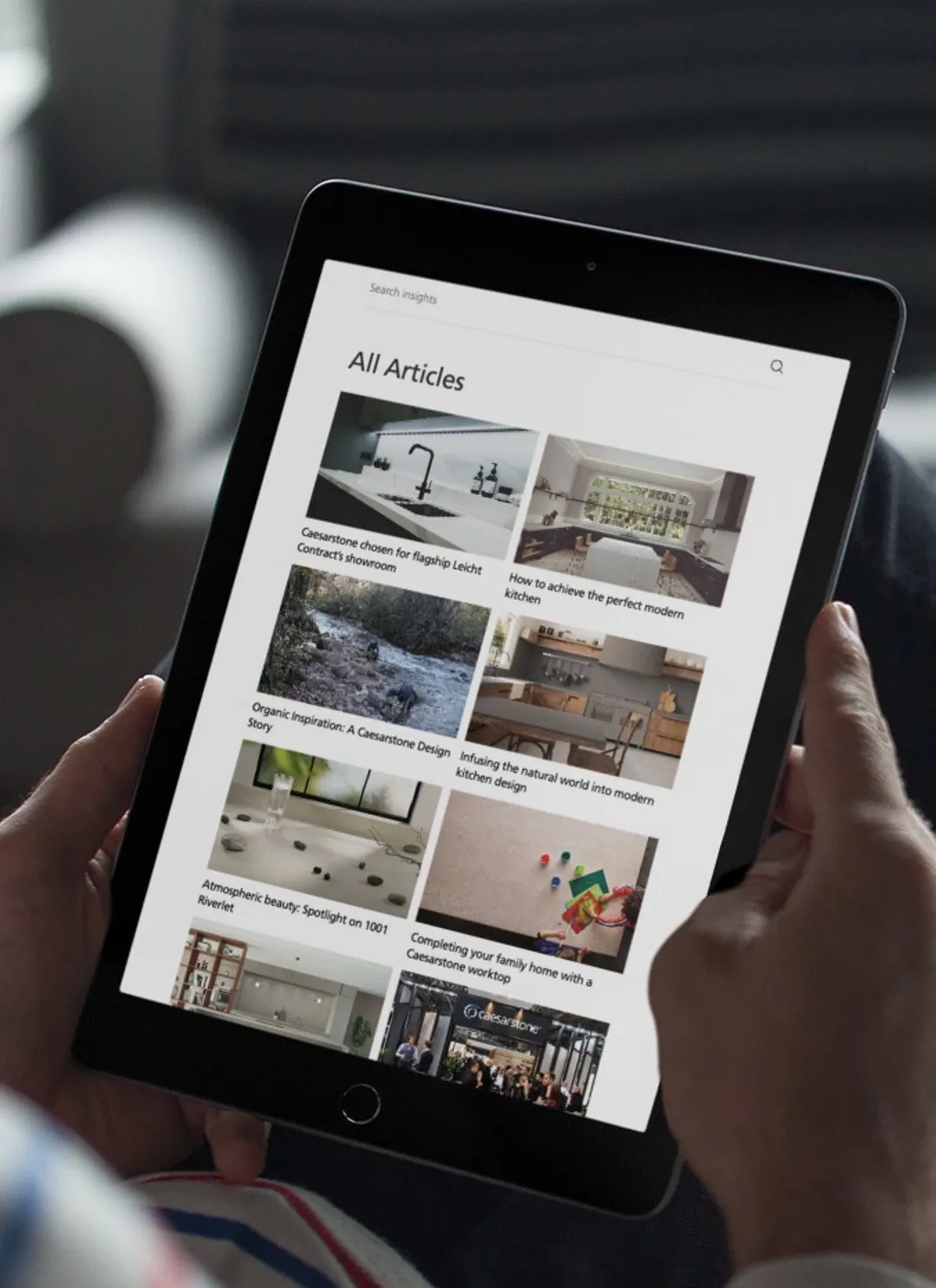 The solution
Using HubSpot to power evergreen inbound marketing campaigns
We created a comprehensive inbound marketing plan that could stretch their creative aspiration without having to redesign their current site by using landing and blog page tools within HubSpot to effectively create a lead generation microsite.
This meant we could take advantage of the analytical and conversion tools within HubSpot, without taking the user away from the original CMS. So we designed and built additional pages that look and feel on brand but sit externally to the main website.
With buyer personas in mind, we created a full content calendar of evergreen blogs and assets across the funnel to attract, engage and delight. This meant taking a step back at the top-of-the-funnel to capture high-level interest with much more topical kitchen-based content, before building awareness around quartz at the middle-of-the-funnel and then introducing Caesarstone products at the bottom-of-the-funnel.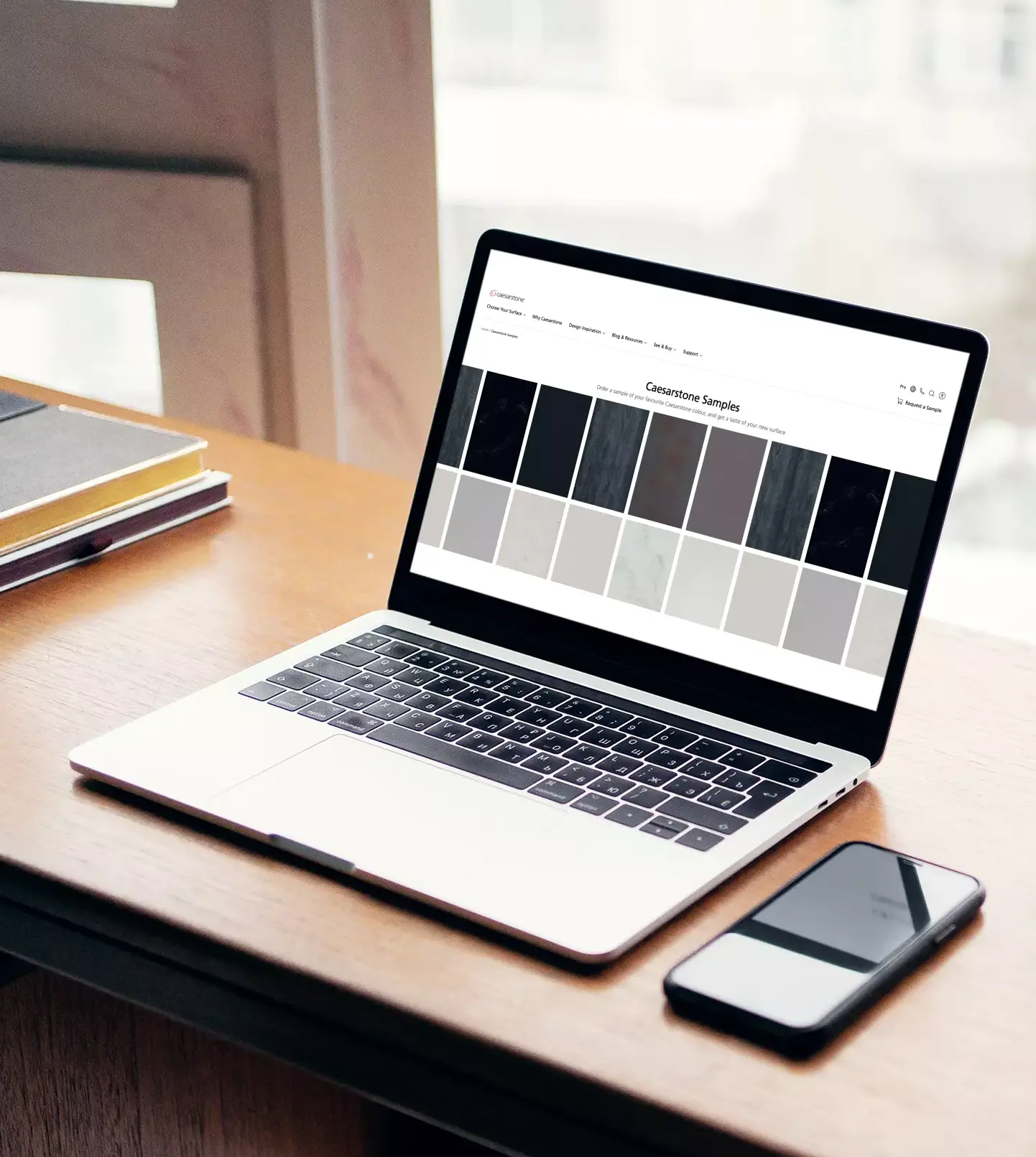 The solution
Automated digitisation of sample and warranty processes
To implement this strategy for optimum success we utilised the full suite of automation tools HubSpot offers; workflows, sequences, tailored content, smart CTAs, data capture points, progressive forms and more, to make sure each lead received the right message at the right time for their place in the buyer journey.
A large part of the solution came from delivering full end-to-end reporting across the sales cycle through digitising formerly manual processes – so that Caesarstone could finally see exactly where consumers were in the funnel.
To activate this, we moved both the sample request and warranty registration processes online; designing and building automated digital solutions using the HubSpot CMS, with a custom-made sample selection landing page and email nurturing campaign designed to identify the most qualified leads.
We created automated notification workflows for the team at Caesarstone to monitor requests, customer-facing emails to keep them up-to-date on their samples and custom dashboard reports to filter by region, colour and lead score for enhanced nurturing.
Results:
Overall, Caesarstone has seen a 50% growth in sales Year-On-Year. Since the launch of the inbound marketing campaigns in 2019, Caesarstone has also seen an increase in leads up 641%, MQLs up 298% and SQLs up 100% – clear consumer engagement growth.

The database (which started at zero) has grown massively, now hosting over 30,000 contacts created via the new content funnels, newsletter subscriptions and asset downloads – all undergoing ongoing nurturing campaigns.

One of the primary aims was always to build brand authority through inbound and whilst this takes time, Caesarstone has already seen an increase in instances of consumers approaching fabricators and kitchen studios specifically interested in Caesarstone products.
database of engaged contacts
Fuelius has reimagined and revitalised our approach to digital and the results speak for themselves. More so, the team continue to be collaborative and adaptable, responding quickly and professionally to variances in our market and new ideas.
Ready to grow?
Whether you need help with Umbraco, HubSpot, inbound marketing, sales enablement, website development or anything in-between – we're on hand to guide you. Tell us more about your goals and challenges so that we can figure out exactly where we can add the most value to enable your business growth.