Sector:
Professional services
Solution:
Website Development
Project Background
The Payment Systems Regulator (PSR) makes sure that payment systems work well for everyone – any time you use a cash machine, transfer money, use contactless or get paid, you're using a payment system. As the very first regulator of payment systems, PSR is a leading global regulator that constantly challenges the industry to innovate and improve so that the UK benefits from world-leading payment systems.


Their website challenges:
CMS was limited and not user friendly
Brand felt outdated and not effectively channelled across digital
User experience wasn't as simple as it could be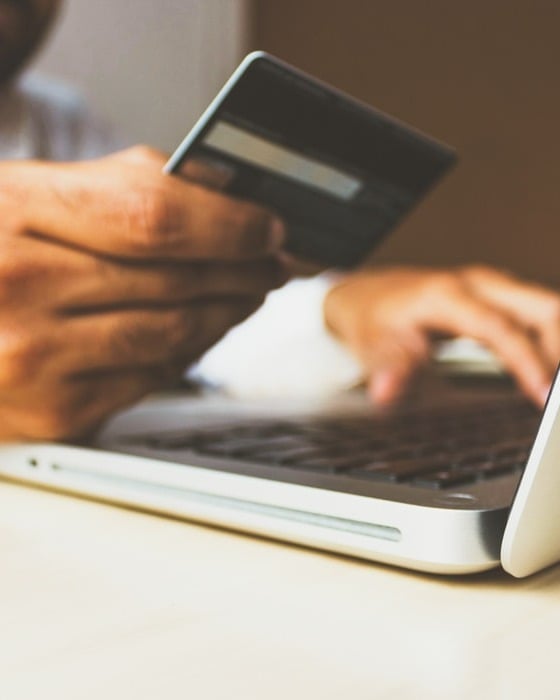 The brief
A secure, responsive and accessible website
The PSR required a supplier to redesign and develop a secure, responsive and accessible new website and content management system (CMS). Fuelius' vast experience in delivering engaging, highly converting websites meant we were ideally-placed to deliver Payment Systems Regulator's new website.
PSR needed a CMS with an easy-to-read and navigable content structure, search functionality, multi-language options and straightforward form building.
Key goals and requirements from their new website:
Want freedom and flexibility to build new pages
Need to be able to showcase their achievements and credibility alongside cultural elements (i.e imagery, custom modules)
Clearer navigation for users to find information they need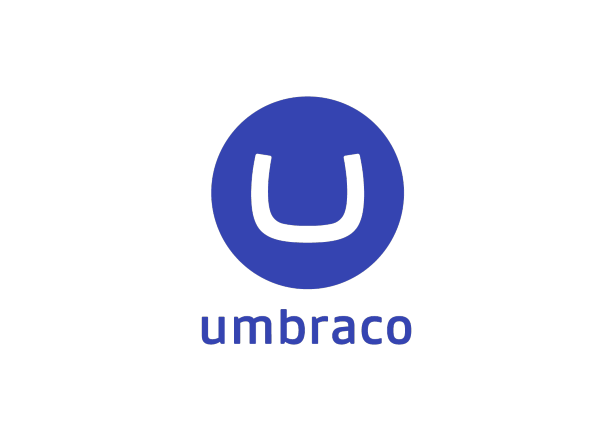 The solution
Why we recommended the Umbraco CMS
As an Umbraco Gold Certified Solutions Partner, we recommended Umbraco as the right development platform as it firmly places day-to-day control in the PSR team's hands, enabling them to manage and adapt the site with minimum reliance on development or external suppliers for day-to-day changes. It's a robust CMS platform with the flexibility to expand their digital footprint and content over the next 5 years.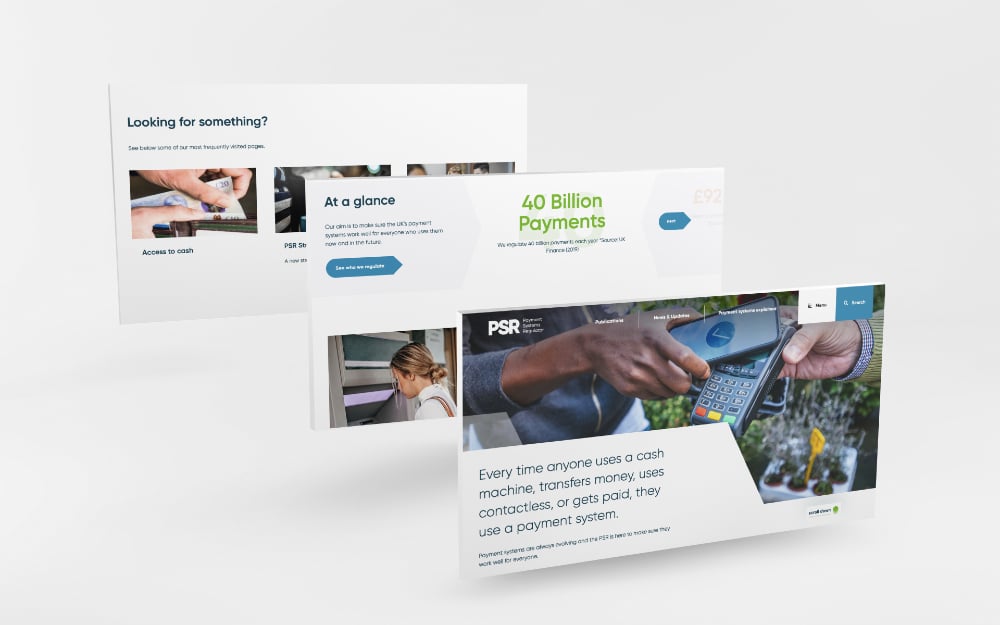 The results
New website that's contemporary, user friendly and "awesome"
The website has been redesigned to establish a modern, secure, responsive and accessible platform to support PSR objectives and the needs of their stakeholders.
We worked closely with the team at PSR to understand exactly what their new website needed to achieve, developing key goals over a series of workshops to provide inspiration and background.
Every page has been designed with a purpose, helping to promote what PSR does whilst guiding the user to access what they're looking for, whether they're a consumer or stakeholder. The design stays true to the core PSR brand guidelines – promoting a sense of professionalism but with a human approach – whilst also showcasing their innovative work and achievements.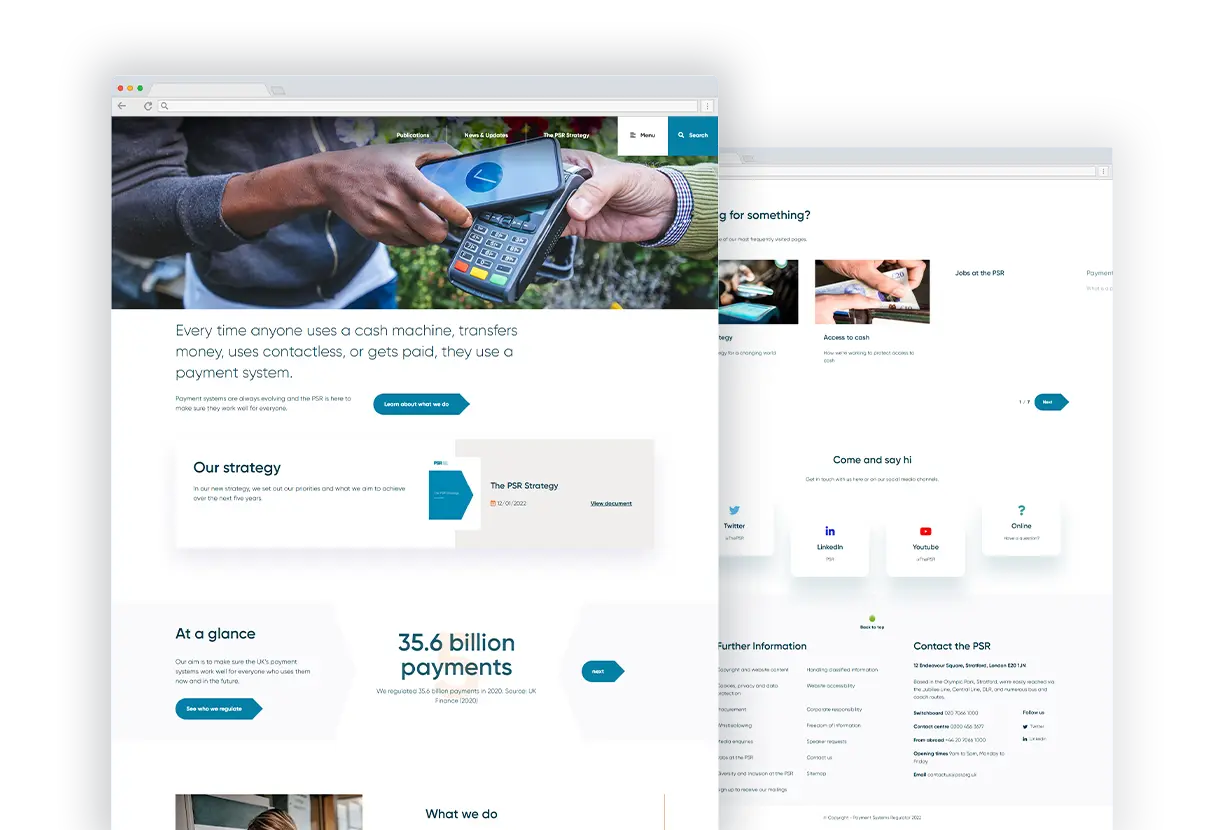 The results
Customisation and flexibility at the core of the design
Another essential factor was to ensure that the site was naturally inclusive in its design and accessible for a diverse audience. The website meets Web Content Accessibility Guidelines 2.1 standards and key elements such as font sizes and the placement of call-to-actions (CTAs) were carefully considered throughout the design and development process.
Further to this, the website is developed using a style sheet grid framework to create responsive web pages. This means that the website pages will scale to different screen sizes ensuring all content is visible and functionality is accessible on modern devices.
Fuelius provided an extensive bank of custom modules for the PSR to have full control over the look and feel of the website going forward. The current designs facilitate the PSR to be able to fully customise the content in every part of the site, including text areas, titles and buttons. Interactive elements like the statistics and hover states work to inject the tone, energy and personality into the website.
The new PSR website has been incredibly well-received both internally and by external stakeholders. They have described it as contemporary, user-friendly and "Awesome"!... Already our average time spent on the homepage has increased! Thank you to Fuelius for all your continuous hard work, you have cemented the confidence the PSR has that we can trust the innovation and technical design advice you give.
Ready to grow?
Whether you need help with Umbraco, HubSpot, inbound marketing, sales enablement, website development or anything in-between – we're on hand to guide you. Tell us more about your goals and challenges so that we can figure out exactly where we can add the most value to enable your business growth.