Sector:
Leisure and tourism
Solution:
Web Development
Project Background
Emirates Old Trafford & Lancashire County Cricket Club (LCCC) is a prestigious international and county cricket organisation that has represented the historic county of Lancashire in cricket's County Championship since 1884. Its focus is to provide the highest standards of excellence at all levels of cricket from 'playground to Test arena' coupled with the ambition and commitment to develop a world-class cricketing and entertainment venue.
LCCC had a unique challenge: two separate and very different arms of the organisation – the professional sports club (LCCC) and Emirates Old Trafford, whose focus is conferencing, events and hospitality – were sharing the same website but had very different goals.
The brief:
Build a website for two different audiences
Improve the user experience and engagement
Centralised database to maximise ROI across both arms of the business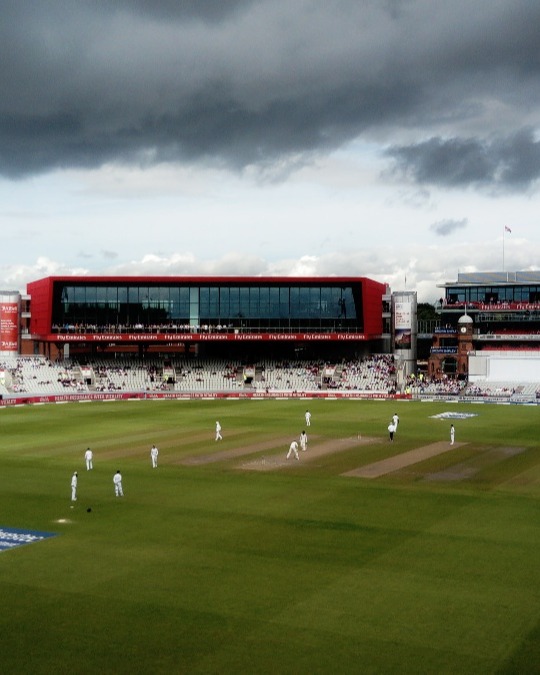 The solution
An aesthetic, functional website for two dramatically different audiences
Our cricket-mad team worked closely with LCCC to identify the specific requirements of the different audiences. We took our purpose-built customer engagement bus to Emirates Old Trafford and ran requirement workshops with cricket fans, conference organisers and internal stakeholders.
As a result of the insights gained, we developed a new Umbraco CMS website with dedicated areas for both cricket and events audiences and built-in intelligent personalisation to enhance the user experience.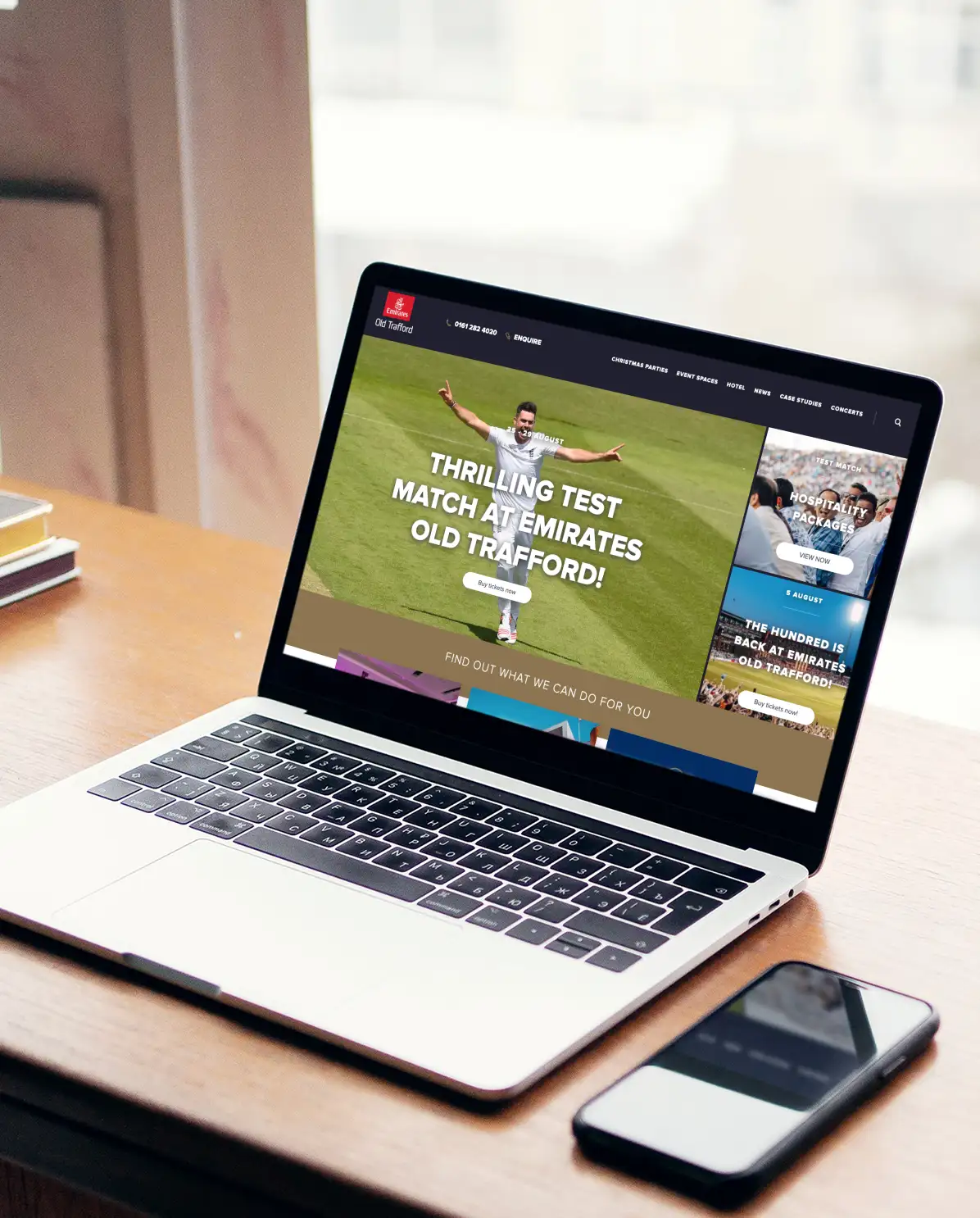 The solution
Intelligent personalisation for enhanced user experience
Using bespoke personalisation tools, if a user regularly navigates to the cricket sub-site or the events sub-site from the splash page, they will then default to that sub-site as their homepage for future visits.
Or, if a user on the cricket site interacts with specific calls to action for conferences and events (or vice-versa) then they're profiled accordingly. Sliders, text and imagery will change to prioritise their profile and present them with content from both areas that are relevant to their interests.
Results:
Overnight, we saw a stark transformation in user behaviour on the website. Average user session time increased by 49%, pages per user session increased by 38% and bounce rate decreased by 10%.
increase in pages per session MoM
increase in user session time overnight
We have been working diligently with Fuelius to completely overhaul our digital presence... Our new-look cricket website is a big hit with our supporters, while our new Emirates Old Trafford website reflects the high-end event spaces we offer for the marketplace
Ready to grow?
Whether you need help with Umbraco, HubSpot, inbound marketing, sales enablement, website development or anything in-between – we're on hand to guide you. Tell us more about your goals and challenges so that we can figure out exactly where we can add the most value to enable your business growth.