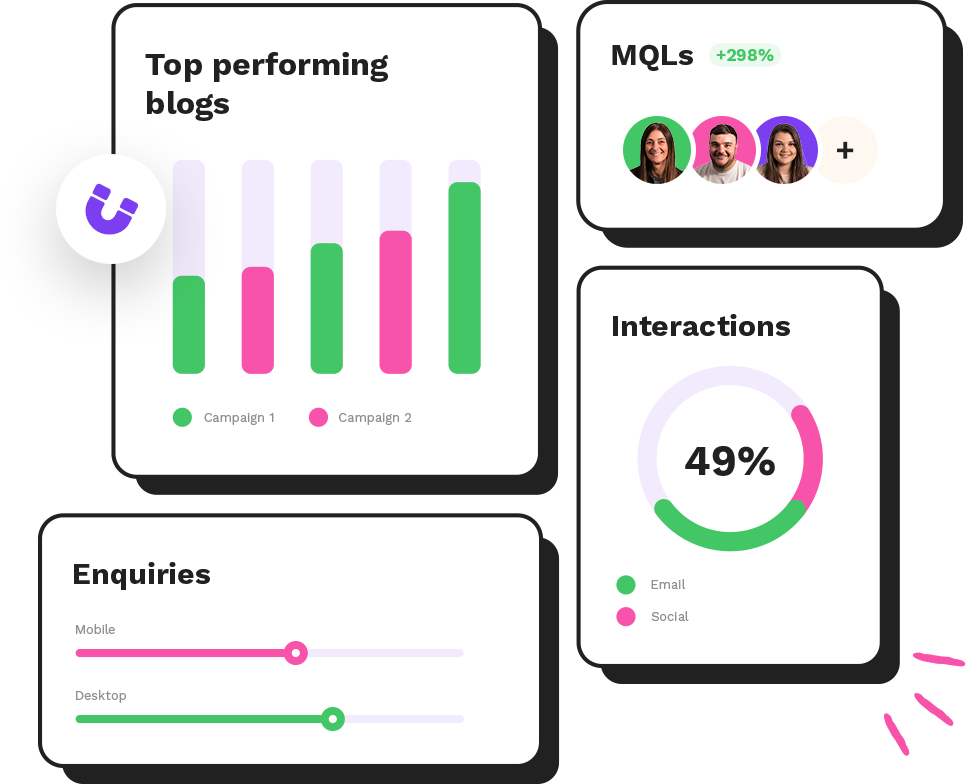 Inbound Marketing Agency
Generate 298% more high-quality inbound leads that convert
Our proven end-to-end inbound marketing lead generation campaigns work to attract, engage and convert more leads into customers, combining creative content, clever automation and strategic optimisation.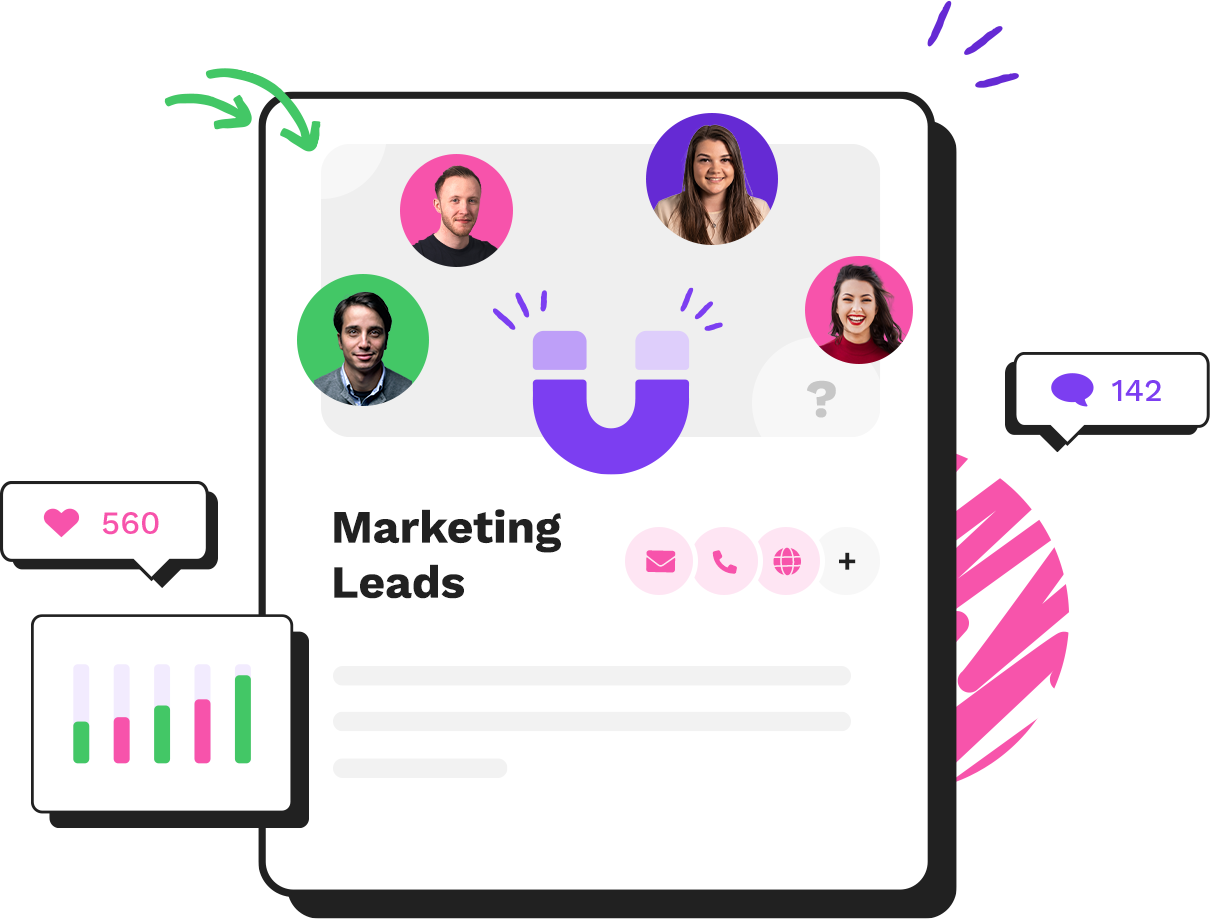 What is inbound marketing?
Inbound marketing is a digital marketing methodology that attracts more visitors to your website through a strategic combination of targeted content, automation and SEO.
The aim is to build meaningful connections with your audience (essentially the opposite of pushy and intrusive outbound marketing).
By attracting the right kind of people to your business with valuable content that's attached to their painpoints, you then engage them with solutions aligned with their goals.
We build and deliver end-to-end inbound marketing campaigns designed to attract, engage and convert more customers.
The benefits of inbound marketing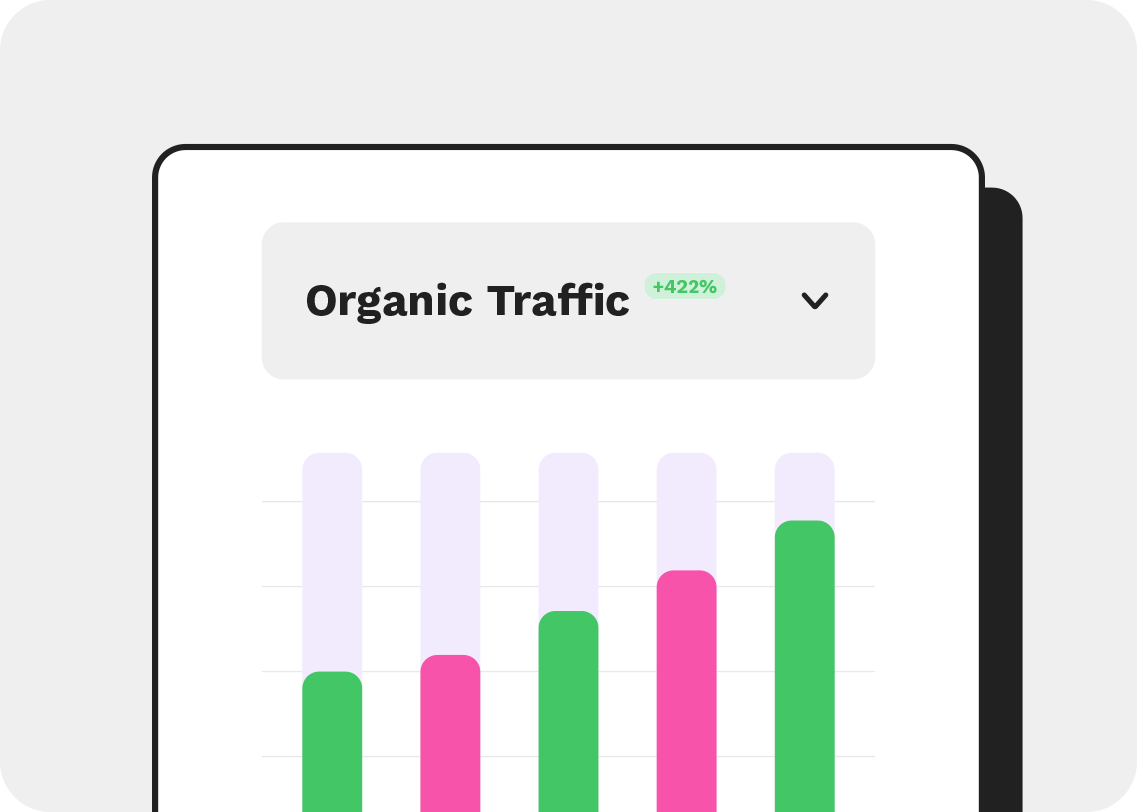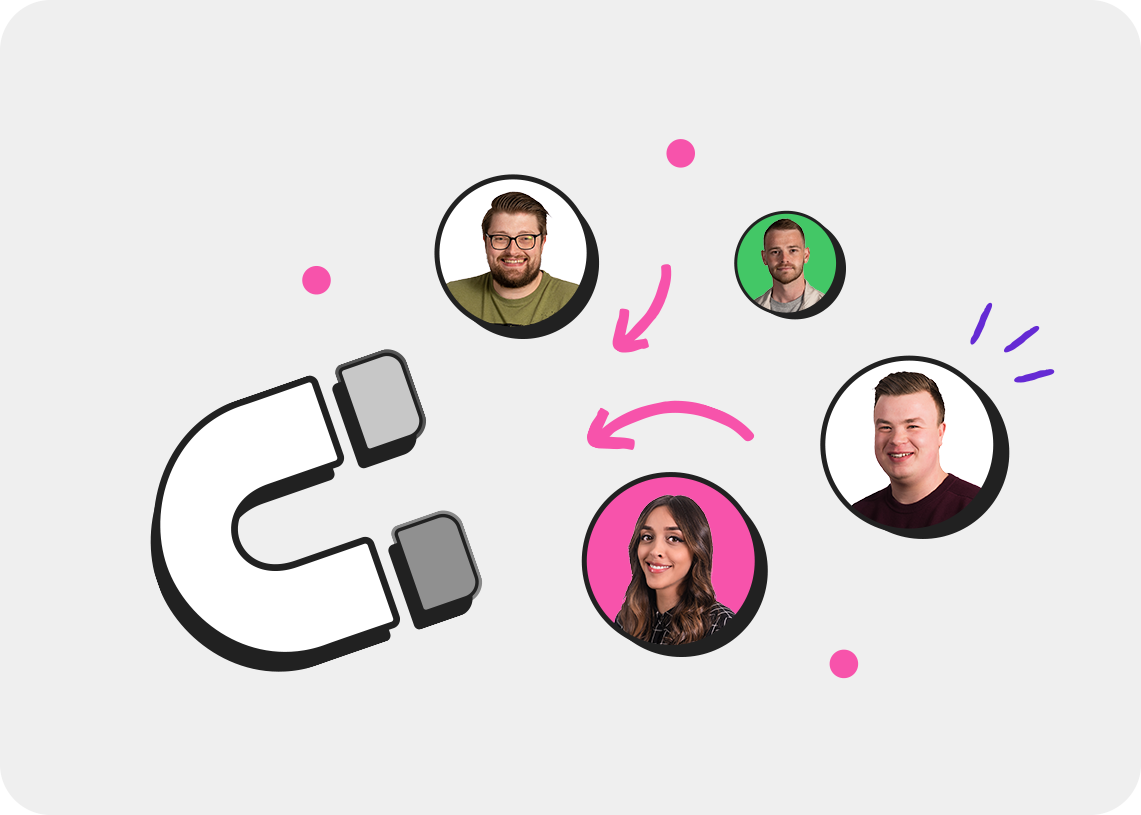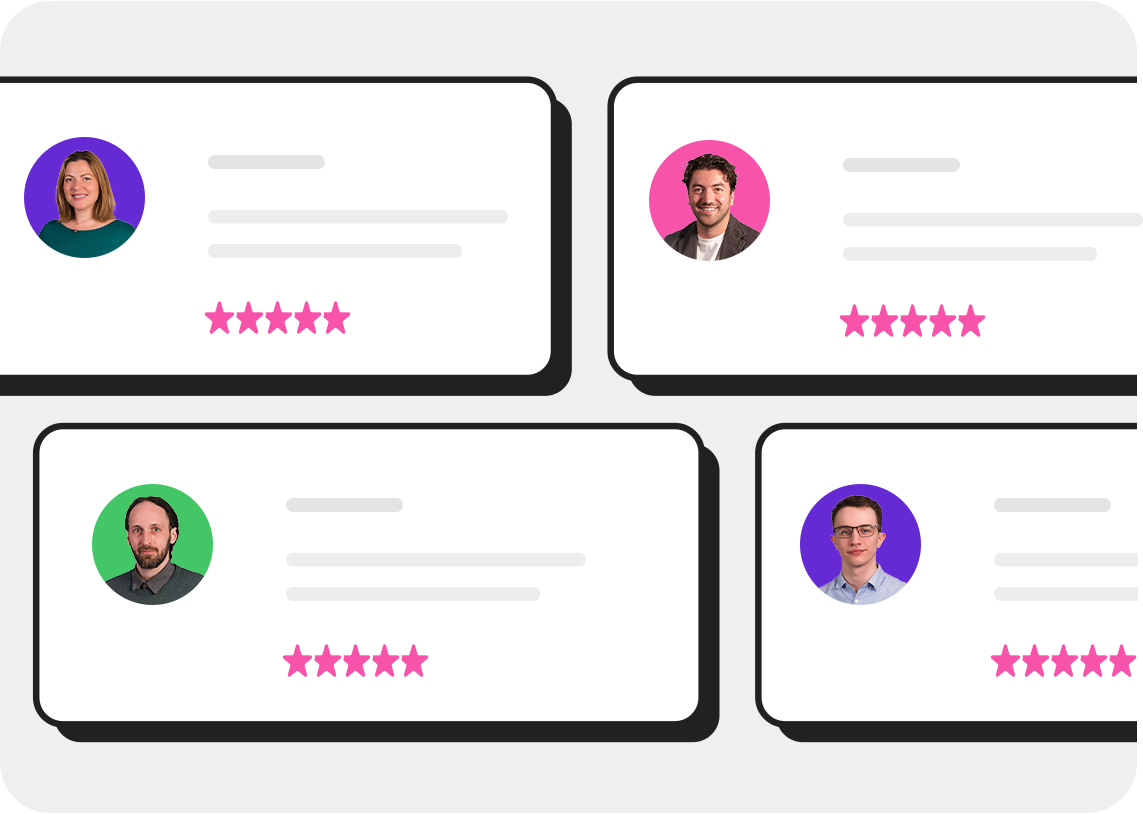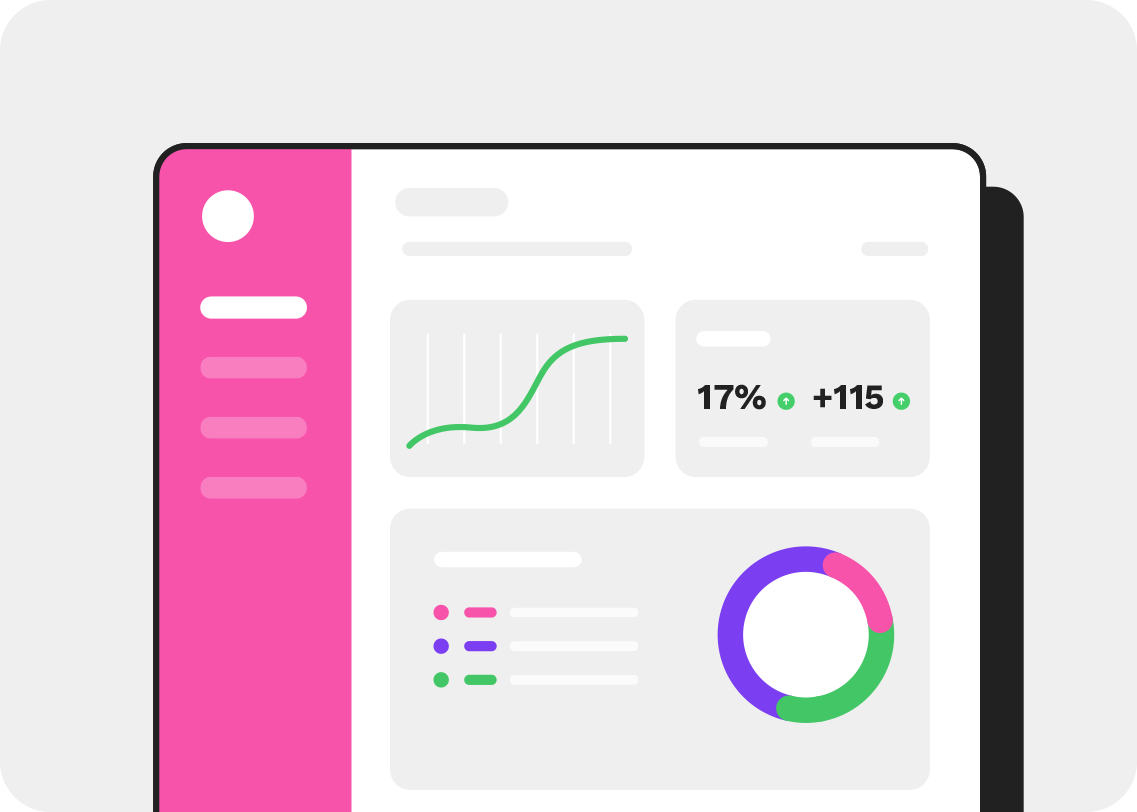 Increase relevant traffic
Nowadays, it can be difficult to stand out in such saturated markets. Through strategic content and SEO tactics, you'll not only generate more traffic with inbound marketing, but it will increase the right kind of traffic, i.e. people ready to buy your products or services.
Generate better quality leads
Marketing teams know that handing over 100 leads to sales teams means nothing if they're not the right quality of lead. Inbound marketing helps you understand your customer journey and tailor your strategy so that the leads you generate are more qualified for your solutions.
Build stronger customer relationships
The inbound marketing model is built around forming more meaningful connections with prospects so that they go on to become advocates of your services, in turn promoting them and providing favourable references. This fuels your flywheel to keep continually generating more leads from referrals and reputation. And who doesn't want happy customers?
Fuel continuous business growth
The beauty of inbound marketing is that it's fundamentally based on evergreen, always-available content across multiple channels. It will continue to generate results for years to come instead of short-term paid campaigns. Attribution and ultimately ROI for inbound marketing is much higher than outbound tactics as your audience grows self-sustainably.
How Fuelius deliver inbound marketing
HubSpot onboarding
Full set-up of the platform that will power your strategy
Game Plan
A custom strategy tailored to your goals
Continuous analysis
Regular reports and insights to iterate and evolve based on results
Automation
Streamline processes and create more connected customer relationships
SEO
Strategy and content optimised for search so that you get found
Paid media
Tactical paid acquisition campaigns to engage, nurture and convert
Social media
Building your brand awareness and authority through relevant channels
CRO
Identifying ways to improve conversion across your website
Our inbound marketing results...
Fuelius have always gone that extra mile whilst working with GJW. They have helped us to develop and deliver our digital transformation strategy, using tactical inbound methods coupled with brand development work to boost our digital presence. We couldn't have asked for a smoother project and partner."
Fuelius has reimagined and revitalised our approach to digital and the results speak for themselves. More so, the team continue to be collaborative and adaptable, responding quickly and professionally to variances in our market and new ideas.
The Fuelius team are a delight to work with, very friendly and approachable, full of great ideas and energy which have helped us launch some brilliant inbound marketing campaigns. Very knowledgeable with HubSpot and digital marketing. Highly recommend.
Frequently asked questions about inbound marketing
What is inbound marketing?
Inbound marketing is a methodology based on building meaningful connections with your audience – essentially the opposite of pushy and intrusive outbound marketing. You attract the right kind of people to your business with valuable content that's attached to their painpoints, then engage them with actual solutions aligned with their goals.
But inbound marketing doesn't stop once they become a customer. By continuing to provide ongoing support, you create advocates of your products or services who will recommend you to others, therefore continually fueling your growth.
What is an inbound marketing strategy?
An inbound marketing strategy fuels the three key components of attract, engage and convert through tactics like content, SEO, PPC, social, video, sales enablement and more. Then by utilising your HubSpot CRM, every channel is used to eliminate friction points across your customer journey and provide the right message at the right time, ultimately helping your business to grow.
What is included in an inbound marketing campaign?
An inbound marketing campaign can include a wide variety of tools and tactics to help achieve your goals. HubSpot tools to attract the right audience include ads, blogs and social media, whilst tools to engage include lead flows, email marketing, lead management, video, chatbots and marketing automation. When it comes to delighting existing customers, tools like smart content, tickets, help desks and attribution reporting can help.
What's the difference between inbound and outbound marketing?
Outbound marketing is about proactively going out and finding people that might be interested in your products or services. Inbound marketing is about letting people come to you by creating relevant content that attracts them. Generally, outbound marketing is seen as more intrusive and less effective, whilst inbound marketing is more tailored and targeted therefore generates better results.
Can Fuelius deliver my entire inbound marketing campaign?
Yes, it's what we do best! We have an in-house team of inbound marketing specialists that can deliver each area of your campaign should you wish, including content, social, SEO, paid media and technical implementation. We're passionate about what we do and really do become an extension of your marketing team.
Can I buy an inbound marketing strategy from you and do it myself?
This is up to you. We can provide you with an overview and outline of how to implement inbound marketing at your business, alongside how we would go about implementing it. There are many moving parts to an inbound marketing campaign, which is why we have dedicated resource to each area, so you may find it difficult to manage in-house should you lack the time, resource or skillsets required. The main benefit of outsourcing the campaign delivery to Fuelius is quite simply 'we do it all for you', plus you'll get access to a whole team of digital experts (content, design, paid, insights and technical) that have run inbound campaigns for hundreds of clients.
Other services you may be interested in...