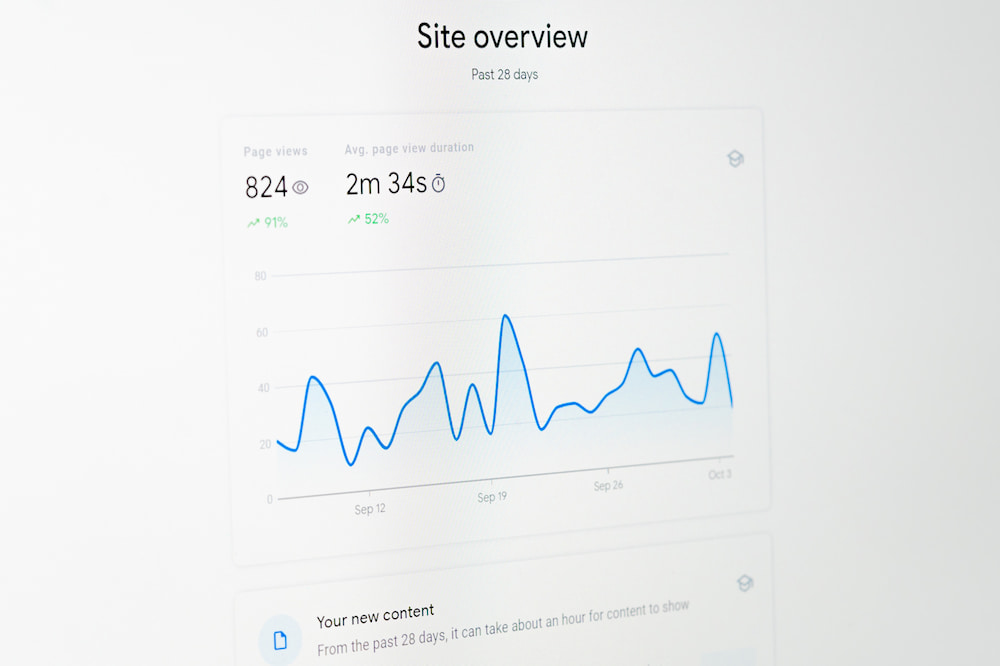 Back to articles
Hubspot Analytics vs Google Analytics: Which is Best?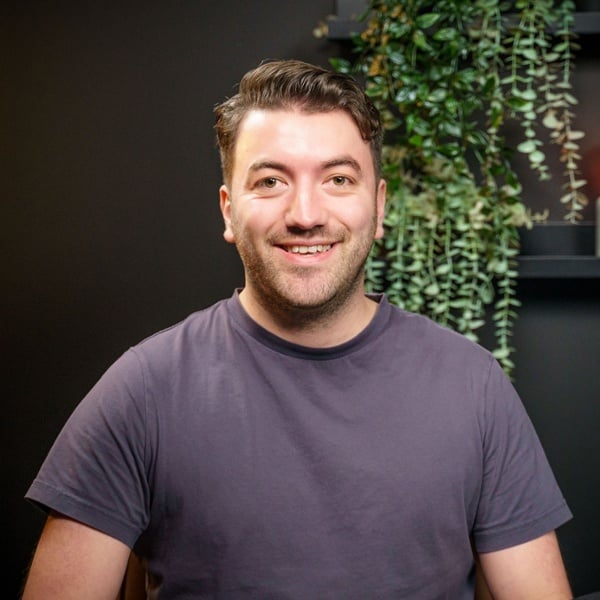 Jonny Clarke
In the modern digital era, tracking and analysing your website's performance is vital for business growth and success. There are two popular analytics tools, HubSpot Analytics and Google Analytics, that both offer valuable insights into many different aspects of business operations.
Yet, there has been a major debate on which one reigns supreme. Fuelius will delve into a comprehensive comparison of these platforms, exploring their features, capabilities, and limitations, so you know exactly where to go, moving forward.
Whether you're a marketer or business owner, this blog provides a detailed evaluation to help you understand Hubspot Analytics vs Google Analytics and which platform aligns best with your objectives within inbound marketing. Read on to learn more!
What are analytics tools for businesses?
To help you further understand how analytics tools can enhance your business's performance, before we dive into the technical aspects of this comparison, it is first important to know what analytics tools your business can use.
If you use analytics tools, these will be software applications or platforms that you can implement to gather, analyse, and interpret data related to various aspects of your business's operations.
These tools provide helpful insights into your specific key metrics, allowing you to make informed decisions to skyrocket your growth across the board for the upcoming weeks, months, and years.
In essence, they will assist you in monitoring and evaluating your online presence. They track your website traffic source, user behaviour, and conversion rates at scale to show you how visitors are interacting with your digital platforms.
This information will not only help you optimise marketing efforts and improve the user experience, but you will also be able to increase online conversions from the data alone.
Additionally, they provide valuable customer insights by analysing your customer data, meaning you can assess your target audience's demographics and preferences for products or services This can immediately help you optimise and tailor marketing campaigns to suit the data you receive.
Similarities in the features of HubSpot Analytics and Google Analytics
With HubSpot being an all-in-one marketing platform, all of your data from across multiple digital platforms, such as email marketing, social media marketing, etc., is in one place for easy access.
Therefore, it is simple to gain insights into your web analytics (customer behaviour, traffic, number of sessions, etc.), marketing campaigns from other social channels, and lead generation from the CRM features. HubSpot's analytics are certainly one of the best on the market.
Google Analytics, on the other hand, is a Google service that provides detailed data and insights about your website traffic, user behaviour, and marketing effectiveness.
It tracks various metrics, such as individual page views, CTA clicks, bounce rates, and conversion rates, helping you analyse your online performance to make informed decisions and optimise your digital strategies. However, with some trends between the two systems, there are certainly some clear similarities between both features—let's take a look…
Website performance analysis
Although this could be a broad spectrum of analytics, both HubSpot Analytics and Google Analytics are adept at providing website performance data for you to assess. This includes the number of visitors, page views, and referral sources, meaning both allow you to understand the overall performance and popularity of the visitors to your website.
Additionally, both permit you to track traffic and conversions on a weekly or monthly basis. This gives you a solid foundation to revert back to once you begin to apply marketing strategies to your website, as you'll be able to compare the peaks and troughs from the dates you first started.
Goal setting analytics
These unique features of both Google and HubSpot Analytics are your anchor when it comes to goal setting. They let you set specific targets, for example, increasing website conversions by a certain amount or hitting a specific number of form submissions within a certain timeframe.
Then, they track your progress by using Google Analytics tracking codes and HubSpot tracking codes, which let you know when you've hit a milestone, allowing you to remove or add to the goals when they're completed. It's an excellent way to keep you and your team aligned with your mission and vision, working closer as a team to accomplish your objectives.
Limitations of both HubSpot and Google Analytics
HubSpot Analytics vs Google Analytics, as shown above, have some similarities in their features, although there are minor differences in the performance and overall assessment of each tool.
Not just that, but both have their downfalls, and unravelling them here will give you a comprehensive understanding of the limitations of both, so you know which platform to go to for the specific data you want to retrieve. Here is what you need to know:
Limitations of HubSpot Analytics
HubSpot Analytics lacks some advanced features compared to GA, limiting the depth of analysis and insights available for certain business needs
You can't create segmented, targeted traffic reports (age, demographics, etc)
It can be focused too much on individual pages rather than the website as a whole
You won't be able to determine whether the audience is coming from mobile or desktop, which could be detrimental to overall performance
Limitations of Google Analytics
GA focuses too much on the overall performance of the website, making it challenging to see where the real revenue is coming from
The customer journey is difficult to track compared to HubSpot Analytics
You won't be able to make reports based on individuals at different points in the customer journey like HubSpot (as they have data on a contact level)
The SEO reports of GA are less superior, with more detailed data being provided with HubSpot
HubSpot Analytics vs Google Analytics: Which platform should you choose?
In our opinion, there should be no favouritism, and both platforms should be used in their entirety. Blending Google Analytics and HubSpot Analytics together offers a powerful combination for complete data analysis.
HubSpot provides more intricate insights into marketing automation, contact tracking, and lead nurturing on an individual level, while Google Analytics offers a more overall review of your website analytics and advertising data.
By integrating these analytics platforms, you will now be able to access a holistic view of your marketing efforts, helping you to make critical data-driven decisions. This synergy allows for a deeper understanding of the customer journey, improved tracking capabilities, and a more thorough analysis of widespread marketing performance.
Using both should be your takeaway from this, and if you want any further details on how you can implement HubSpot in particular, Fuelius are your experienced HubSpot Elite Partners, ready to help you grow your business exponentially. Book a discovery call today!
Images: Envato Elements