Back to articles
A Complete Guide to B2B Inbound Marketing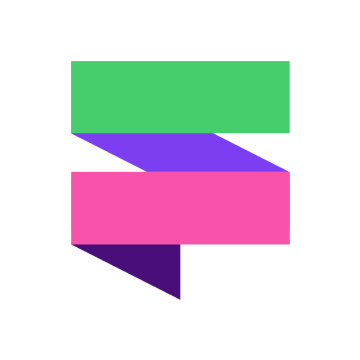 Fuelius
As a business owner, you're always looking for new and improved technology and strategic plans to put in place in order to reap better results for your company. This is a natural response for someone looking for steady growth and thriving to be the leading business in their niche.
However, there are so many different alternatives today to choose from and it can be difficult to decide what type of marketing will suit you best. You may have come across the term 'B2B inbound marketing' in conversation, and for good reason, as this is becoming one of the fastest-growing marketing efforts.
To discover more about our complete guide to B2B inbound marketing, i.e., what it is and how you can use it to your advantage, carry on reading to learn more about how the highest-performing businesses in the world are using it daily.
What is B2B Inbound Marketing?
In relation to B2B (Business-to-Business) inbound marketing, it is a marketing tactic that companies use to provide businesses with relevant and high-quality resources in order to attract, convert, close and delight customers. This process mimics the stages of the buyer's journey, giving businesses the best opportunity for success when working with you.
B2B marketing strategies are all about providing value before you even consider presenting your customer with an offer. In some cases, with the amount of value you supply a potential prospect, they will make the decision themselves to reach out and work with you.
Whether you're a product or service-based company, there are always ways to educate your target audience on what you do and the expertise you have in the field to provide meaningful content.
With the digital era in full flow, there are vast types of content that you can produce to inform your audience when they are doing their research on the product or service they want to invest in. Below, we'll discuss the B2B inbound marketing efforts that are common in business strategies online:
Common Stages of B2B Inbound Marketing Practices
Along the full process of B2B inbound marketing (attract, convert, close and delight), there are approaches that must be the cornerstone of your marketing strategy.
If you do not follow the above formula, you may fall into the trap of performing low-quality inbound and even outbound marketing. Let's take a look at each stage and what it should entail:
Attract
With this being the beginning stage of your B2B inbound marketing practices, you will most likely be an unknown entity in the realm of digital marketing at this point.
However, if you begin implementing blog posts, social media posts (across all platforms) and if you develop a high-quality SEO (search engine optimisation) strategy to drive traffic to your website, then this is where you'll start noticing new faces turning into regular visitors.
Convert
Once you have become familiar with your target audience and are beginning to generate leads, this is where B2B companies will begin to find your money pages. In essence, if you're creating landing pages, regular call-to-actions within your content, etc., this is where the potential prospect will begin to show interest.
Although you're not forcing the potential business to make a purchase decision, if you've been creating content that is meaningful, relevant and helps them in some way, this can be all it takes for a person to believe in your company.
Close
During this process, you must keep in mind that losing engagement can damage your overall traffic. If you put automated and manual systems in place to keep track of and update customers, this will be the best practice.
For example, if you install CRM and email marketing software, this will not only help build trust, but you will also be able to keep track of all customer journeys, along with retaining customers using email marketing.
Delight
Now that you've closed the deal and turned your leads into paying customers, customer service and optimal communication are what are required from B2B inbound marketing. This consists of providing exclusive offers, discounts, etc. to loyal customers and clients.
Furthermore, using surveys as a way to give customers and clients free reign to give any feedback that they have will make them feel as though they're part of the project, which they are.
Ultimately, if you can turn these businesses into promoters of your company, with them recommending your business to others, this is a true sign of effective B2B inbound marketing.
Benefits of B2B Inbound Marketing For Your Brand
Regarding the benefits of B2B inbound marketing for your brand, there is an endless list of possibilities that this marketing strategy can create. To help you understand the benefits, we're going to cover a list of the main advantages below:
Builds trust with other businesses you're targeting
Shows you as an authority once you build a platform
Attracts new potential customers or clients
Formulates optimal buyer personas
Improves conversion rates
Inbound marketing is much more affordable compared to outbound marketing expenses
Build long-lasting relationships with companies
Businesses become brand ambassadors
These are just a few of the limitless benefits that you can expect to see from an effective B2B inbound marketing strategy. When done correctly, there aren't any limitations on where you can take your business using the steps of inbound marketing.
Examples of B2B Inbound Marketing Strategies
In this instance, let's say there is a brick-and-mortar company selling a unique clothing range to their local community. Although they may create some intrigue when people walk past their store, if they don't know anything about the business, they're not going to know how well they do their job.
However, if this brick-and-mortar store were to present itself online through B2B inbound marketing, it could find ways to develop partnerships with other companies through social media, Google search engine results (blog posts and SEO), etc.
Once businesses see the value in this designer, understand your mission and vision for your clothing store and see the 'wow factor' in the products you're providing, this will give them the incentive to partner with you and grow your businesses together.
Overall, if you view this example from any other perspective, you will understand the true value of B2B inbound marketing once you develop your strategy and begin to act on it professionally.
If you need help devising a plan of action, don't hesitate to reach out to us here at Fuelius. With 25+ years of experience and an abundance of inbound marketing case studies on our website, we're confident that we can help your business thrive in this digital era. Book a discovery call with us today and we'll more than happily help you through this process!