Back to articles
7 ways to implement B2B digital transformation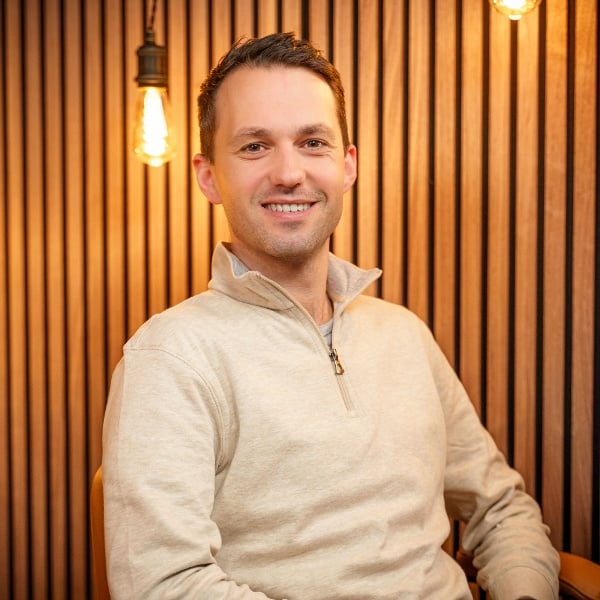 Huw Roberts
Understand how organisations can implement instant B2B digital transformation with these easy-to-follow tips and ideas.
Over the last year, the world has had to adapt in a number of ways in a very short space of time – what started and continues as a public health crisis is rapidly evolving into an economic crisis. The impacts on business are wide-ranging, from learning to work remotely to falling demand and communication challenges, and it will be a long time before we know the full effects that this period of lockdown will have.

Marketers are having to drastically pivot their strategies and react carefully to how their customers have been affected. Whilst consumer brands have seen quite apparent impacts, what about B2B organisations?
Discover 7 ways to implement B2B digital transformation with these quick links
'Instant' digital transformation


In a sector renowned for relying heavily on trade shows and exhibitions to network and generate leads, the sudden void of all face-to-face interactions and physical events poses an enormous challenge to B2B marketers. Whilst the time spent planning these events can't be reclaimed, the likelihood for most is that a significant portion of their budget now needs to be reassigned – digital seems the logical choice.
This is being referred to as 'instant' (or forced) digital transformation – companies are having to invest in digital solutions now more than ever to help them effectively adapt to this new normal. Despite around 70% of companies having a digital transformation plan in place or working towards one, not nearly enough had actually got far enough with it to ensure COVID-19 didn't impact them. When done right, digital transformation will see every area of the business utilising digital technologies to solve traditional problems, allowing them to deliver unprecedented value to customers.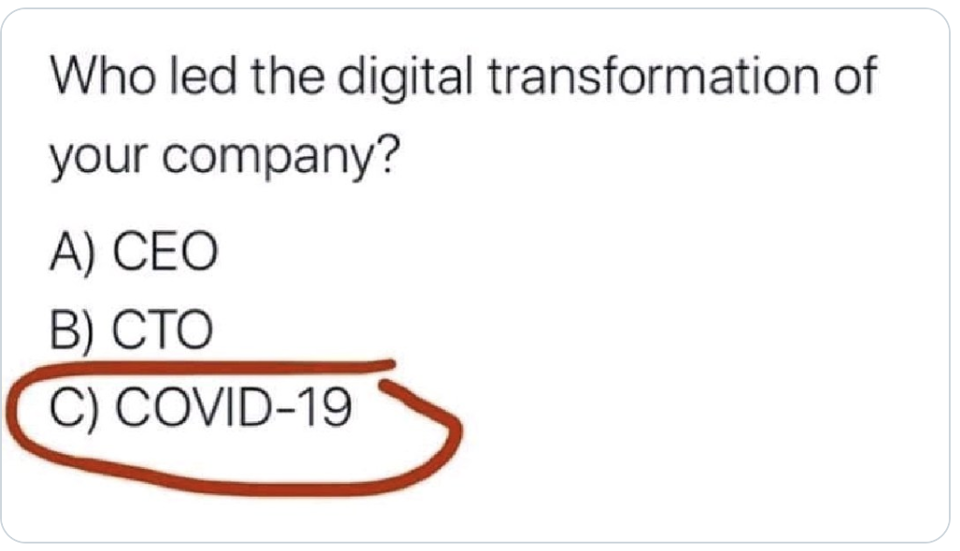 Image source: Forbes
How can B2B organisations deliver digital transformation, fast?
The fact that businesses are now up against the clock can be overwhelming, especially for those trying to achieve digital transformation in housing associations - you don't want to make costly mistakes or miss vital steps.
We've been working with B2B organisations for years now to help them level up their digital service offering – here are 7 key ways you can start navigating this unchartered territory. Or, if you've been embracing digital for a while, this is the time to review and refocus – digital transformation is an ongoing process that's never really over…
1. Embrace new channels of communication
A lot of business-to-business companies, especially smaller ones, rely on face-to-face interactions, word-of-mouth referrals and the strength of their reputation to get new customers. If your digital strategy has been a slow-burner, now is the time to consider new channels of communication.
A social media strategy isn't always the first port of call for B2B, but the likes of Twitter and LinkedIn, in particular, are key platforms to help drive traffic to your website, build relationships and share expertise. So use these platforms to your advantage – share news on how you're currently adapting to the situation, updates on product offerings or your latest content articles. And use them to directly engage with your audience – social media is the most instantaneous form of two-way communication you'll be able to get during the lockdown.

Via Giphy
2. Develop your buyer personas
A small silver-lining for many marketers is that they'll now have a little bit more time on their hands. Instead of planning and prepping for the next event, they can take the time to develop a more comprehensive digital strategy. You may have already got buyer personas outlined, but how often do you really use them?
For a buyer persona to be truly effective, you need to have them at the very centre of each decision you make – challenge what you have, or start from scratch to build out a realistic representation of your ideal customer. Dig deep to understand the types of content they're consuming right now, where they're spending their time online, as well as what their specific pain points are, to figure out how you can start to fit into their world and where your solutions can help them.
Once you've got a comprehensive view of your persona, you need to actually use them – marketing automation platforms like HubSpot allow you to tag and monitor your audience as a persona, so that you can then deliver targeted campaigns tailored specifically to them.

3. Give your website a refresh and optimise for search engines
HubSpot found average monthly traffic increased by 13% in March. Now is also the perfect time to give your website the love and attention it's been craving, so when your prospects find you, they find everything they need. This could be a substantial overhaul – auditing the current structure and content from the eyes of your buyers – to targeting key areas like your blog or your services.
Not sure where to start? Get a free, personalised video audit from our team...

Additionally, SEO has never been more important. Around 34% of marketers said that they were planning on investing in lower-cost channels like search engine optimisation, which makes sense given customers are spending more time researching. Your organic strategy doesn't have to be complex – the best are those that simply aim to answer questions. So by understanding what your customers are asking about, you can make sure you're the one with all the answers.

4. Host online events
This is the most obvious response to cancelled events – switch them online. You'll probably have been invited to a fair few webinars in the past few weeks, with many two and three day events being compressed into two or three-hour sessions via the likes of Zoom.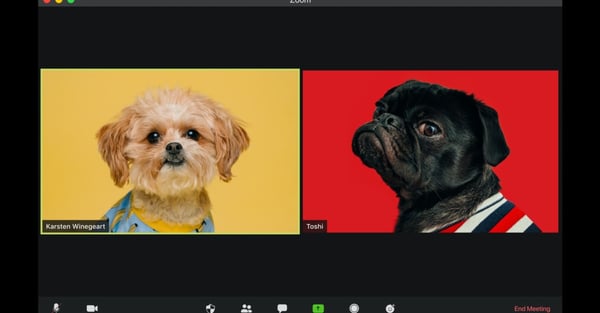 Image source: Unsplash

There are a few key things to consider before you do this, though. You need to make sure your online session delivers value in a different way to how it did when a physical event, whether that's providing digital factsheets, workbooks or guides afterwards or cutting back your agenda to keep attendees engaged. Someone might have spent two whole days at your physical event, but you can't expect anywhere near the same level of attention online, so think about how you can get your audience involved in the session. Interactivity like surveys, quizzes, polls and time for questions can help.

For B2B industries, things like webinars and workshops can help you recover that vital face-to-face time with customers and relationship building. Use these sessions to provide genuinely useful information, communication and contact – not as an opportunity to sell your products. By treating your customers as a community, offering added value during difficult times, you'll be in a better position to sell in the future.
5. Create content to educate
Countless studies have shown that most customers have already made 80% of their purchase decision before contacting a sales representative. This means you need to ensure your website and content are providing as much information as possible to help inform their decision.

Prospects who read a brand's educational content are 131% more likely to purchase from that brand. With statistics like these, you can't afford to miss out. Create compelling, informative content that answers common queries about your products – an FAQs section, pricing guides, comparison tools, case studies, calculators, implementation guides, testimonials or demos are all great examples of content that helps persuade and convert. The inbound marketing methodology is key here!
During this challenging time, the best thing you can do is be there for your customers. Use your content to build partnerships – how can you help them navigate through uncertainty with confidence? Hone in on the direct impacts of COVID-19 on their specific industries or business, with diverse sources that are relevant and helpful. Pinpoint the precise needs of your customers right now and ask: how can you help?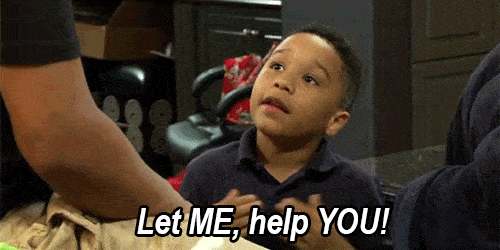 Via Giphy
6. Video is the way forward
On top of all that great content you're creating – you should be maximising it's chances of being read through the power of video, or making video the prime source for things like product demos and testimonials. Just because you're in isolation doesn't mean it can't be done – most people have a webcam set up on their laptop, or a mobile to film quick clips.
Encourage your entire team to start getting creative with Zoom, Skype or Vidyard's GoVideo feature to help get your messages out there in a direct, easy-to-consume way, both internally and externally. Video is personable, relatable and dynamic, perfect for helping you build a better connection with your audience.
7. Align your sales and marketing
And on that note – all of this will pay off better for your overarching business if you push for complete alignment and collaboration between your sales and marketing teams – something we like to refer to as smarketing. Pulling these key teams together during a difficult period can ensure everyone is addressing the clients needs throughout the entire customer lifecycle with you.
B2B marketing has to be strategic and there's no better way to establish this through understanding the entire customer experience from the very first interaction they have with you until the final sales pitch – consider the likes of chatbots, where educational content and sales messages can join forces to give your customer the information they need, exactly when they're looking for it.
Some final thoughts…
One of the best things about shifting to digital is that it's measurable. While trade shows and workshops can do wonders for referrals and leads, it can be difficult to trace their value. The return on investment (ROI) for digital marketing is easily obtainable, with analytics and metrics showing you exactly which activities are generating the highest leads and at what expense.
Being agile and adaptive is all part of a good business strategy. Whilst you may not have prepared for this scenario, there's plenty of ways to start tackling the challenges head-on and embracing digital transformation. Use this time to analyse what you're currently doing with digital technology and how you can maximise the opportunity.
If you're not sure where to start, we've been in the biz of helping organisations manage digital transformation projects for over two decades and we'd be happy to help you kickstart your digital ambitions.