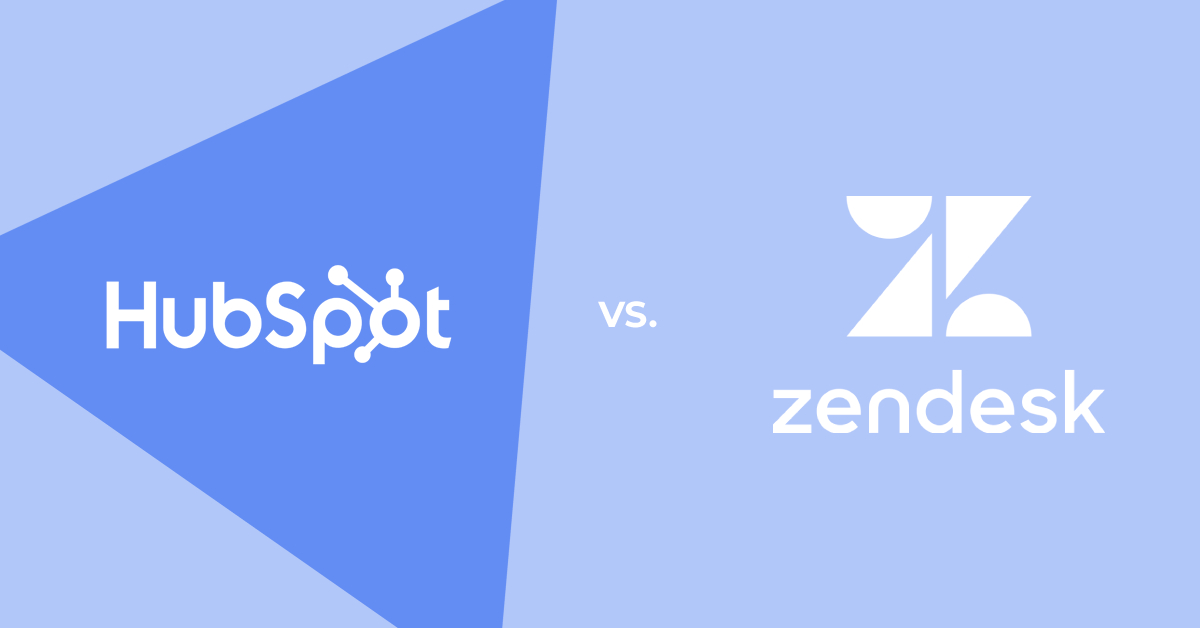 Back to articles
Zendesk vs HubSpot Service Hub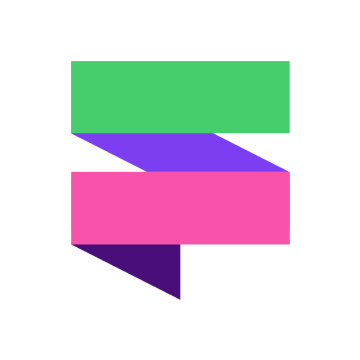 Fuelius
To deliver an exceptional customer experience you need an outstanding customer service solution. Which is best between Zendesk vs HubSpot Service Hub?

The customer experience is more important than ever when it comes to growing your business.

With so much choice and competition out there, you have to go above and beyond to both attract and retain customers.

The key to this? An exceptional and unified customer experience.

From the moment a potential customer finds you at the beginning of their journey, through to when they've purchased and beyond, you want to be as genuinely useful as possible. You'll do this through timely messages, relevant support, human interactions.

The foundation to all of this is customer service software. A platform that enables you to prioritise your customers needs and effectively manage tasks for maximum efficiency.

So let's take a look at two potential customer service solutions you may have heard of and put them head to head to figure out which is right for your business: Zendesk or HubSpot Service Hub.


First things first, let's get to know them both a little better…
What is HubSpot Service Hub?
The HubSpot Service Hub is part of the HubSpot customer relationship management (CRM) platform. The Service Hub provides you with a suite of tools specifically developed to improve the customer experience, from self-service features like chatbots and FAQs that deepen customer relationships to enhanced automation and ticketing to boost service efficiencies.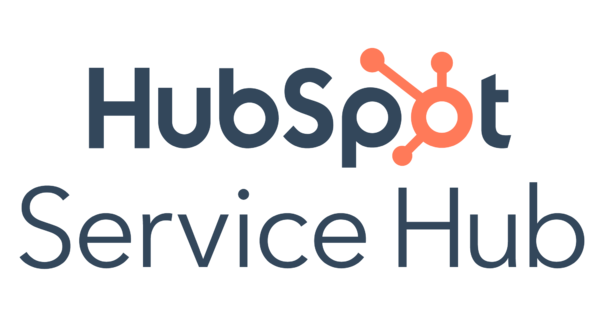 What is Zendesk for Service?
As part of Zendesk's central CRM, Zendesk for Service provides a suite of built-in tools like help desk features and omnichannel support, designed to offer support and convenience for your customers.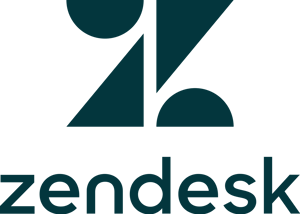 So they're both part of a CRM…
This is a positive for both platforms, as it means you can utilise customer data to provide contextual and relevant information. Both HubSpot and Zendesk CRM have sales, marketing and web development features to ensure a smoother handover between teams thus a superior experience for customers as they journey with you.

However… The HubSpot CRM has been carefully crafted in-house, whereas Zendesk has had external updates to bring it to a similar position. This means from the perspective of providing a comprehensive all-in-one solution, HubSpot takes the edge over Zendesk, as it's been specifically designed to provide a seamless end-to-end experience.
Core service tools
HubSpot Service Hub tools
Help desk & ticketing

Team management

Customer portal

SLAs

Knowledge Base

Omni-channel messaging

Live chat and chatbots

Customer feedback system

Live chat and chatbots

Advanced reporting

Shared inbox
Zendesk for Service tools
Ticketing System

Messaging & live chat

Help Centre

Community forums

Reporting & Analytics

Answer Bot

Customer service software

Ticketing system software

Live chat software

Knowledge base

Forum software

Help desk software
Efficiency gains
One of the most important things for any customer service solution is to reduce the amount of time spent on routine tasks and admin.

Aside from dealing with unhappy customers, not having enough time in the day is the second biggest day-to-day challenge for service teams.
So how do the two platforms help when it comes to making efficiency gains?

HubSpot has recently developed its tools to boost productivity across both individuals and teams. The Help Desk features, like knowledge base, shared inbox and customer portals, help teams spend less time on data entry and prioritise critical issues first.

The full CRM integration and automation opportunities also give service representatives full contextual background to encounters, enabling them to deliver authentic service responses.

Zendesk started out as a help desk software, so it knows where it's at, offering a comprehensive set of tools designed to empower support agents. SLA management and customisable ticket layouts go some way to providing advanced service set ups, but they are lacking in features across a common interface to ensure everyone across departments are on the same page.
Self-service support
Another element that's key to helping ease burgeoning workloads is letting your customers self-serve. It's all part of the flywheel concept, providing the right information at a time that suits them. So if your customers are able and want to self-serve, you should be providing them with every possible opportunity to do so!

HubSpot Service Hub and Zendesk for Service offer similar features that enable self-service. Both have knowledge base functionality available, allowing you to build out helpful articles that answer common questions. This is offered at Professional and Enterprise level for HubSpot and all tiers for Zendesk.

HubSpot Service Hub has a Customer Portal feature, which connects to your shared inbox, helping ticket conversations to move seamlessly between customers and reps. Zendesk also has customer portal functionality available at Growth, Professional and Enterprise tiers.
Customisability and integrations
Your business is unique and that's what's going to make you grow. But in order to stay unique, you need software solutions that are flexible to your needs. In this area, Zendesk is ideal for larger, more complex businesses that perhaps don't need as much visibility into sales and marketing activity, which HubSpot leads on.

The customisation features in HubSpot have come a long way in recent years, with HubSpot really stepping up their game. The Service Hub offers customisation without complexity, making it easy for anyone to adapt the tools to suit their needs. You can customise objects, records, surveys, dashboards and more as you move into the higher tiers of the product.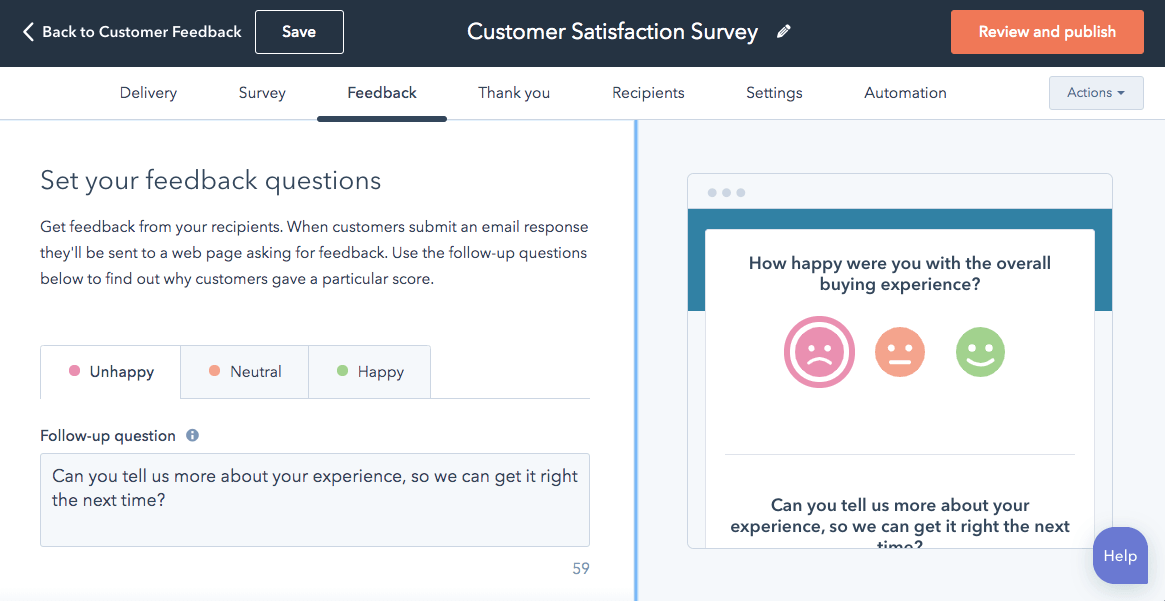 Source: HubSpot

When it comes to integrations, both platforms offer fairly comprehensive offerings that allow you to expand upon the foundational capabilities and sync up with other tools you're using. Whilst Zendesk has around 1,200 applications in their app marketplace, most of these lie in the support region, with less than 100 apps for sales and chat features.

HubSpot has around 1,000 applications in their app marketplace, with over 100 apps dedicated specifically to service. Facebook Messenger, SurveyMonkey and Intercom are all available and most downloaded.

Where HubSpot really shines, though, is in its partner directory ecosystem. If you have more complex requirements, there's over 6,000 certified partners available to help you. (Ahem, may we introduce ourselves 👀) Zendesk has recently re-launched its partner program with around 300 providers on hand.
The million-dollar question: how much is it going to cost you?
Don't worry, neither are that expensive… Overall, prices for both platforms are comparable, offering prices based per 'agent' at around £70-80 (as of March 2022). Both also offer free user access with lowered functionality.

HubSpot actually offers free starter packages, meaning you can start up on the HubSpot CRM with additional access to marketing, sales and customer service tools. The free service tools include ticketing, email scheduling, live chat, shared inboxes and calling.
The winner is…
Obviously, we need to be upfront and mention we may be biased towards HubSpot. But we've chosen HubSpot as our preferred technology stack for a reason!

From a customer service perspective, the tools offered by HubSpot are unparalleled, especially when paired with the other Hubs, which is what makes it so powerful.

Whilst the out-of-the-box features between Service Hub and Zendesk for Support are pretty similar, the all-in-one capabilities of the HubSpot suite give it the upper advantage.

Service Hub forms one part of your tech software jigsaw, just like how customer service is just one element of your overall business strategy.

So... If you can have all of the pieces of your jigsaw from the same place, why would you go anywhere else?

If you'd like to dive deeper into the features and tools within HubSpot's Service Hub, check out our full features overview. Also, check out our hands-on video demo so you can see them in action...
If you're considering switching from Zendesk to Service Hub, we can help. We have a dedicated onboarding team that can ensure you get migrated and set up for optimum success. Learn more about our onboarding services or book in a call to get going straight away.