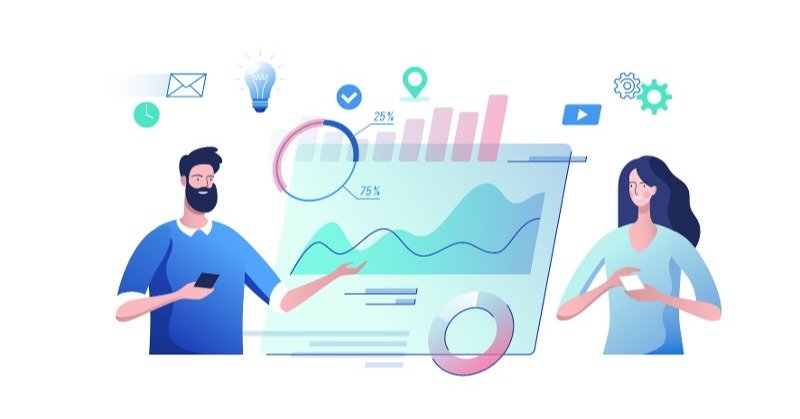 Back to articles
What's next for digital marketing after COVID-19?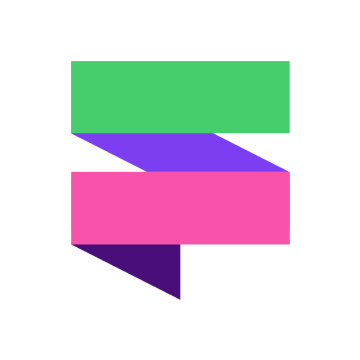 Fuelius
COVID-19 has huge implications for the way we live and work; we're taking a look ahead to what digital marketers need to consider for their strategy moving forward.
The world has been shaken by the coronavirus pandemic, and digital marketing is no exception. Every business has been required to rethink and adapt at a time of crisis, but many of these changes have shaped and transformed them for the better. So what do marketers need to be thinking about after COVID-19?
Amplified focus on customer experience
The economic downturn means that any sale is going to be a tough one. In order to achieve this, consumers must feel value for what they're investing in and that it really is the solution to their needs.

Customers should be at the heart of any marketing efforts and this primarily comes about by generating more meaningful content.

By taking an empathetic tone and by offering a solution-focused approach, engagement levels and ultimately conversions will be higher. Building trust during difficult times is vital for an ongoing relationship with your audience. No one wants pushy sales tactics in a normal world, let alone during a pandemic!
Expanding connections with consumers
Companies are also thinking of innovative ways to utilise drastic changes we're facing to spot opportunities and support where these new pain points are exposed.

Some are drawing on bringing people together at a time when we're forced to be apart, others on helping with new business problems and societal impacts brought about by COVID-19.

We're all in this same situation, so when businesses go out of their way to demonstrate how they're here to support you rather than sell to you, you're far more likely to engage more loyal customers who stick around once things return to some semblance of normality.

By localising your marketing efforts, you may see higher returns – building a stronger sense of community or focusing on a campaign that brings people together even when they can't be physically.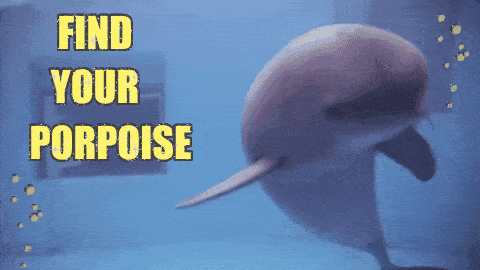 Source: GIPHY
There has already been a growing trend towards showcasing socially conscious values, which will only be accelerated post-COVID-19 with consumers much more driven by empathy and genuine value.

So marketers need to think about how they communicate their brand purpose: consumers want to not only buy from organisations that 'do good', but that they can actually see have demonstrated their ethical values. Think about your commitments to causes you believe in and how you can build strong ties with them and put into action your core values.
Advertising spend is being shifted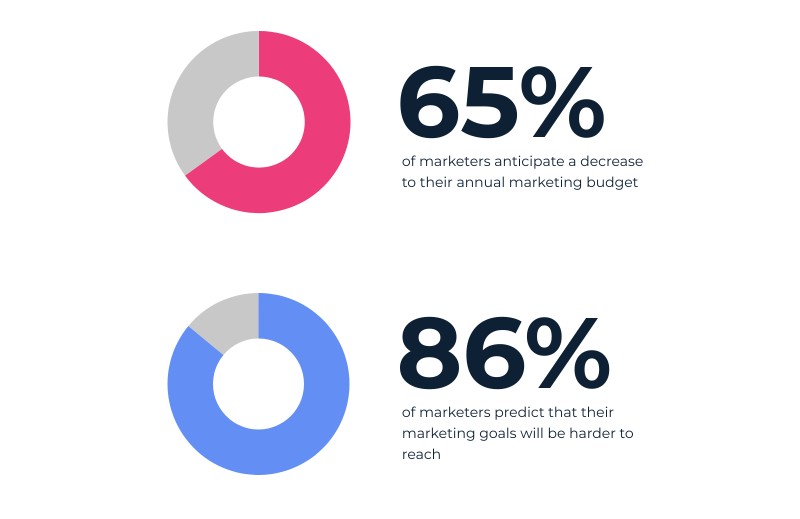 65% of marketers anticipate a decrease in their annual marketing budget
86% of marketers predict that their marketing goals will be harder to reach

There has been a drastic drop in Out-of-Home media, and pricey channels such as television and radio. There has been greater emphasis on strategically allocating budgets to maximise their potential by using digital channels instead.

Ideally, marketers want to be in a position to keep spending during difficult times as this is when businesses can make massive gains against competitors and fill gaps within the marketplace. But of course this isn't necessarily viable or even possible for some organisations that are simply trying to survive.

Marketers need to look at how they can get in front of consumers through more cost-effective means; investing back into content marketing and SEO, for example, or assessing their social media strategy. If you're providing genuinely useful content that solves your ideal customer's pain points, you'll start reaching your audience, which is what the inbound marketing methodology is all about.
Continued investment in digital transformation
In a new world of social distancing, customers are relying increasingly on online services and these habits are likely to stay.

This has driven two key changes:
E-commerce - With many shops having been forced to close during the lockdown, an alternative marketplace became a necessity. So those who hadn't yet invested in the platform quickly adapted to set up an online shop, whilst those with an existing e-commerce site seized the opportunity to make investments to improve user experience and drive sales.
Channel shift - Equally services that many relied on stopped as face-to-face human contact wasn't possible. So customer portals, online bookings sites, FAQs sections and helpful chatbots became an essential part of customer service improvements.
Offering the right solutions in the right place has made many companies advance by taking greater strides, much faster than a world prior to coronavirus would have anticipated. But digital transformation has changed many businesses for the better.

In life before COVID-19, e-services tended to be focused on banking and media streaming. We didn't really expect to do other things online, but now we do. For example, things like online GP appointments, car sales and more traditional face-to-face services have been forced to shift online and undoubtedly these platforms will continue to be used.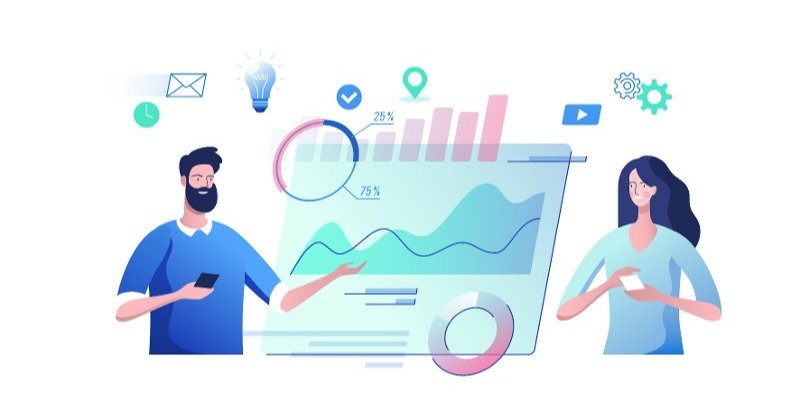 Image source: Envato Elements

Digital transformation isn't a project with an end date – it's a constantly evolving process. So companies need to keep investing in it, with consumer confidence in online services only continuing to grow alongside higher expectations. If their banking app can perform a certain task, why can't their landlord do the same?

Marketers need to consider how their services can continue to grow online; building comprehensive e-services that serve as interconnected platforms, reaching out to other relevant companies to cross-promote and in turn reach a much broader audience. Online services need to be fully-fledged, somewhere that a consumer can do everything they need to do, all in one platform.