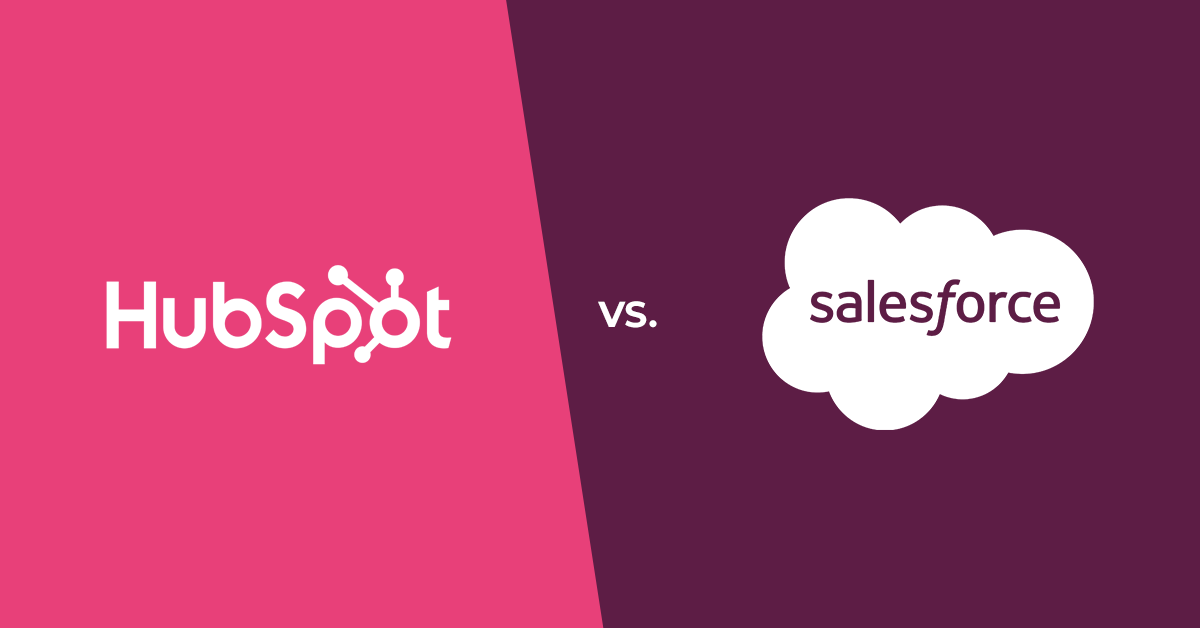 Back to articles
HubSpot or Salesforce? The differences between the two platforms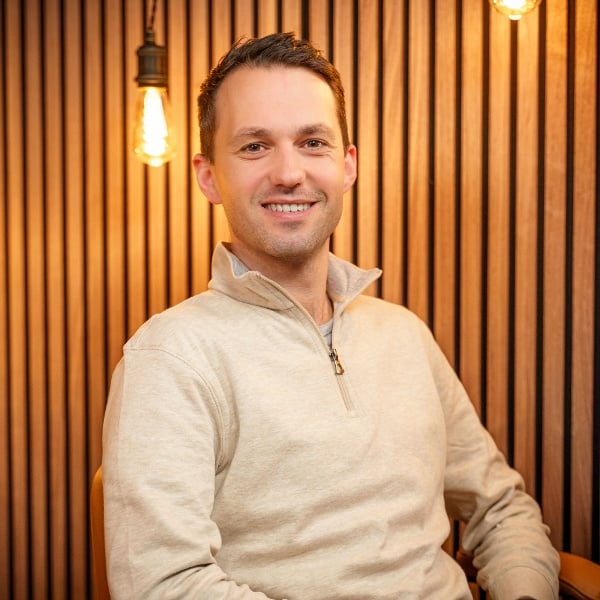 Huw Roberts
Two of the leading CRM solutions out there are Salesforce and HubSpot but what are the differences between the two and how do you choose which is right for your business?
Differences between the two platforms
The main difference between the two CRM platforms is that Salesforce has been built through acquisitions e.g. Pardot as Marketing etc. whilst HubSpot has been built from a single code on the same platform. Let's look at what this means…
Pardot/ Salesforce Lead Conversion Process:
Visitor > Prospect > Lead > Contact
If a Prospect is pushed from Pardot into Salesforce, the corresponding record will be matched via their unique identifier (email address). If a record resides in both Pardot and Salesforce, the records are synced, allowing data from both platforms to be updated based on the championing sync behaviour.
There are three sync behaviours between Pardot and Salesforce:
Use Pardot Value

Use Salesforce Value

Most Recently Updated
This means that any data changed in fields in Pardot and Salesforce when syncing over will result in this value being overwritten by whichever platform the behaviour has chosen as the championing sync behaviour. This is actioned in the Pardot platform.
This does have the potential to cause hassle when values have been overwritten in Pardot by Marketing users. For example, the sync behaviour has been chosen as Pardot's value, which has inevitably removed the Sales user's input on the Lead/Contact record. This can cause major issues, such as information being lost, a bad relationship being formed or even the loss of a deal.
In HubSpot, there is no use for sync behaviour, as it resides in one platform. This makes it an easier platform to navigate, as well as ensures that there is a lower margin of error when it comes to data retention. Additionally, when purchasing add-on hubs, the features and tools will work in correlation with the existing hubs, meaning that data and information are automatically accessible and reliable.
Different terms used in HubSpot and Salesforce
Salesforce:
Prospect Object (Pardot) - Individuals remain anonymous and their activities are tracked via cookies. These individuals are referred to as 'Visitors'. Once personal information is collected, the visitor becomes a 'Prospect' which creates a record associated with all information gathered via a form submission (and with all their tracked visitor activities as well). The prospect record now resides in the Pardot database to be nurtured by Marketing in order to become an MQL and move to Salesforce.
Lead Object - This is an individual who has become an MQL by either meeting the threshold which has pushed them from Pardot into Salesforce. This can be accomplished by an automation rule or a completion action from a form submission. They will be assigned a Sales Rep who will continue conversations in the Salesforce platform until they are ready to purchase and become an SQL (Contact).
Contact Object / Person Account Object - Once an opportunity is on the horizon for an individual, the lead object will be converted into a contact and associated with an account. This identifies the individual as having an interest in a product/service (SQL).
HubSpot:
Contact Object: Any individual in the CRM System is considered a Contact. Each stage is defined by the Lifecycle Stage property to identify where they are in their buying journey, which removes multiple objects for a more simplified understanding of Customer Relationship Management (CRM). The ideology behind this relates to a streamlined relationship between the Marketing and Sales teams, who then work towards the same goal of conversion. This aligns with the Flywheel methodology rather than a funnel structure. A downside of Salesforce is that you cannot report on Leads and Contacts in the same report, therefore by having the record as a singular entity, it elevates this issue and allows complete data in reports, rather than multiple for different objects.
Reports and Dashboards
The reports and dashboards within CRMs can take some getting used to, there can be new tools and interfaces to familiarise yourself with, so what are the differences between the HubSpot and Salesforce CRMs?
HubSpot - There are existing reports that can be accessed from the report library. You can also create custom reports to detail more granular metrics. Additionally, there are multiple analytic tools: Sales Analytics, Revenue Analytics, Campaign Analytics and Traffic Analytics which are out-of-the-box features, which prove to be very handy. Any objects that have a relationship and can be reported together are easily identified with a user-friendly interface. Any objects not within a relationship are greyed out and the user is unable to choose them - making this a simple process to navigate around.
Salesforce - All reports are custom-made, there are existing templates that are created detailing which objects you can report on, based on relationships between the two. If you can't find the custom report type you need, this can be created if there is a relationship between the two objects. For example, an existing template for Contacts and Opportunities is created, however, you cannot create a report on Leads and Opportunities as the two objects do not correlate. This can be quite confusing and frustrating for users if they are unsure what objects relate to others.
Dashboards are relatively similar in both platforms, the only difference is there is an add-on in which Salesforce uses AI Einstein in an advanced reporting add-on that involves datasets. All reports added to an Analytics dashboard are interactive and involve both Marketing data (from Pardot) and Sales data (from Salesforce) which can be embedded onto the user's homepage for quick statistics.
Automation
This is the process of automating any necessary, yet repetitive tasks within the CRM, to reduce the amount of manual work required. Let's take a look at how HubSpot and Salesforce compare with the task of automation…
HubSpot - Uses Workflows which is more of a horizontal layout where you can clone actions or whole sections as well as 'go to other' functionality which removes the effort of duplicating actions on each branch - making this a time-efficient tool. Moreover, all third-party integrations with HubSpot can be used within the Workflow, this is currently something Engagement Studios in Pardot lacks - but may potentially be on the roadmap or in BETA. HubSpot also champions Sequences which send targeted and timed email templates to contacts in a series format, allowing users to nurture contacts over time, so, if at any time the contact engages, they will automatically be unenrolled.
Salesforce - This uses more of a linear layout where each branch has a trigger, action or rule to determine the next step in the automation process. These functionalities are very similar to Engagement Studios and the result has to be cloned for each branch. Additional automation includes automation rules, which are used for broad actions e.g. replacing a field for all prospects that match the criteria, whereas Engagement Studios is a journey of automation which can track engagement metrics along the way (similar to Workflows). There are also completion actions which allow actions to be automated off the back of certain activities e.g. an autoresponder email if a form has been submitted.
Campaigns
The use of campaigns within the CRM is to result in more effective initiatives to attract customers. Different CRMs will collect essential information from customers or leads in different ways which enables you to target your audience more effectively. Let's look at which methods and which CRM is better aligned with your business.
HubSpot - This looks at the collective marketing activities that are associated with a campaign and focus on inbound metrics to provide a clear picture of any objects related to that campaign. This makes it easy to determine which marketing assets actually led to conversion so that this can be replicated in any future campaigns.
Salesforce - Similarly to HubSpot, marketing assets can be associated with campaigns and metrics from all child/parent campaigns and can be viewed in the engagement metrics tab in Salesforce for an overview of campaign success. This calculates engagement over all associated marketing assets, for example, any emails or content related to one webinar event would be associated with the relevant campaign and would relay these metrics. It is currently split into three types of campaigns over the Pardot and Salesforce platforms:
Pardot Campaigns: have a 1-to-1 campaign relationship for prospects that focuses solely on the initial campaign source attained by the asset they converted from.
Salesforce Campaigns: have a 1-too-many relationship where Leads and Contacts can be associated with multiple campaigns, not just their source campaign (Pardot) which will stay the same - unless changed via automation (which is advised against).
Connected Campaigns: this is the connection of both Pardot and Salesforce campaigns and allows for a more streamlined connection between sales and marketing for full visibility into both platforms for all Lead / Contact engagement history from both marketing and sales. This allows all users to see their initial conversion campaign (Pardot) as well as additional campaigns they are involved in (Salesforce).
We're a HubSpot Elite Partner that works with businesses of all shapes and sizes to implement HubSpot across Sales, Marketing, Service, and Operations Hubs. If you'd like to know more about the platform and how we can help, head to our HubSpot page. Or if you'd like to talk to one of our experts in more detail about the benefits of HubSpot over other CRM providers, head to our contact page to get in touch!