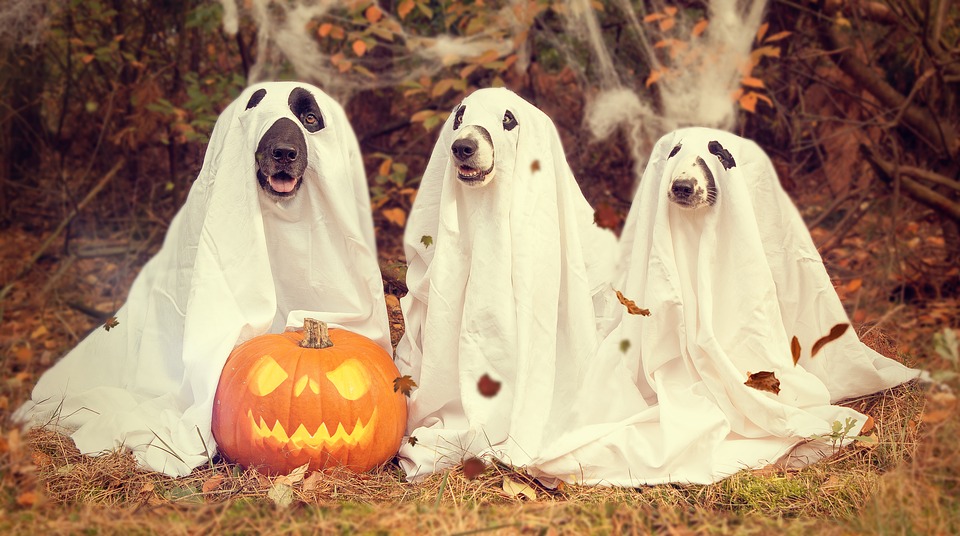 Back to articles
8 of the Best Halloween Marketing Campaigns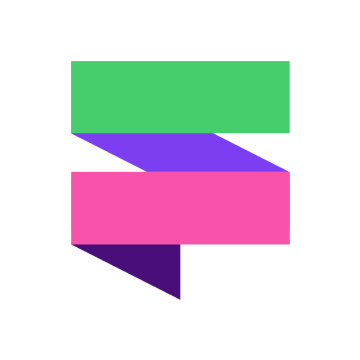 Fuelius
If there's one things brands love, it's capitalising on holidays – and Halloween is a marketing opportunity to die for. Given the amount of money the UK spends on Halloween every year, it's no surprise that so many brands jump into the social media jungle to try and grab the attention of customers, so here's our pick of the best Halloween marketing campaigns over the last few years!
1. Fanta
Fanta launched its largest experimental campaign with new Snapchat lenses and filters, as well as two new flavours especially for the spooky season: Blood Orange Zero and Pink Grapefruit Zero.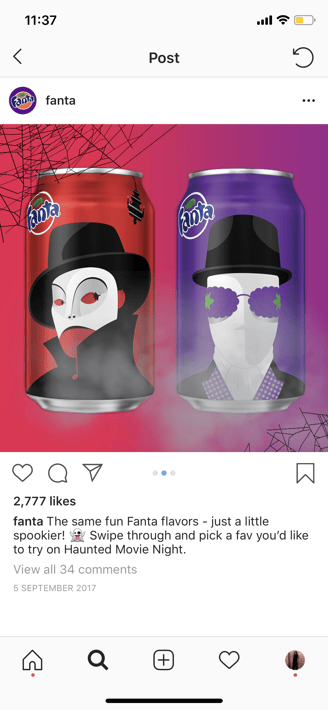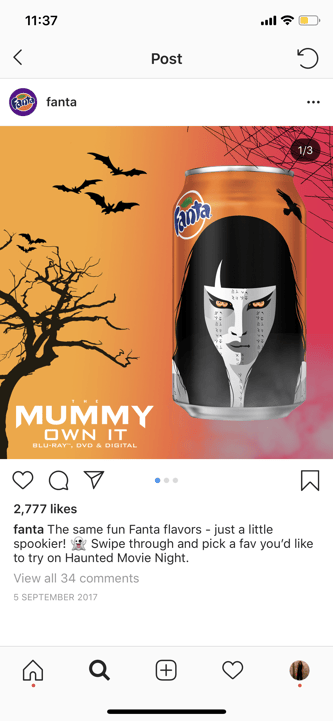 2. Lush Cosmetics
Lush launched an exclusive Halloween-themed collection that's screaming to be Instagrammed. Their clever usage of Instagram Stories and feed content gives you a full preview of their products, showing their flexibility and creativity. And their #LushHalloween hashtag gives customers a chance to share their Lush experiences…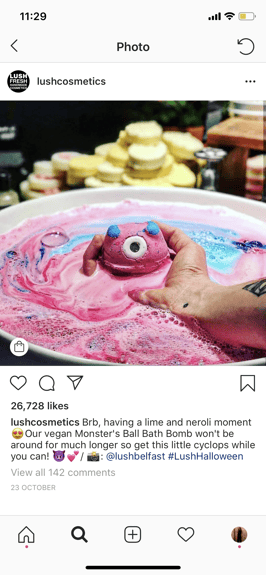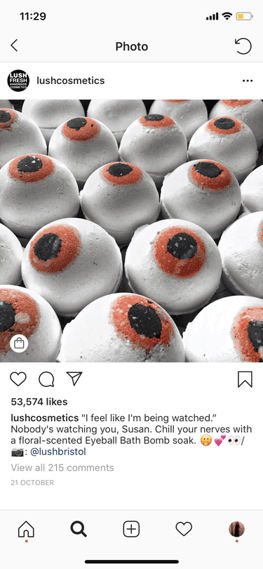 3. Netflix

As Netflix & Chill has become a popular pastime in a lot of households, Netflix has previously marketed 'Netflix & Chills' during October: a collection of all our spooky favourites; movies and TV shows. And if you're struggling to decide just how creeped out you want to be, they've even created a 'What to Watch Based on Scare Factor' infographic: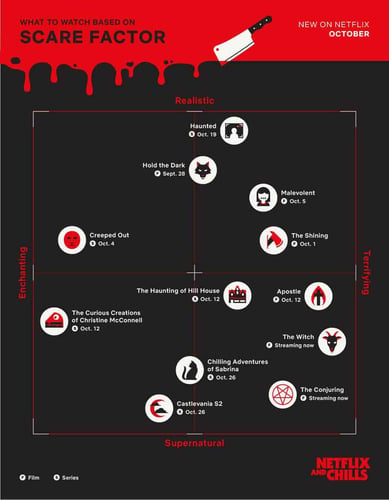 4. M&Ms
M&Ms are scarily good at surprising their fans with seasonal campaigns, and this year their marketing stunt includes a short video and limited-edition pumpkin flavoured M&Ms. They've been known to create creepy Snapchat filters and have given away tips, tricks and video recipes for spooky treats on their Instagram…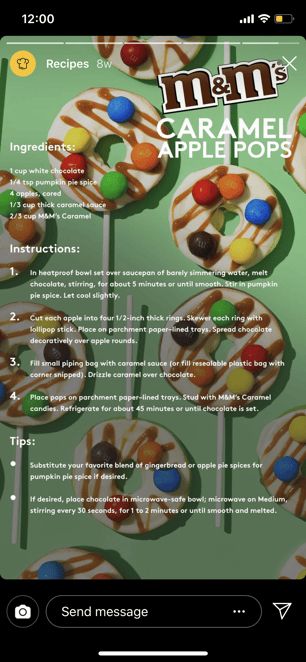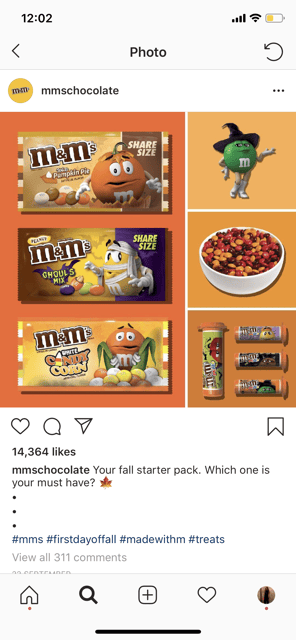 5. Bacardi
Betting that people are ready for the frights and delights of Halloween season, Bacardi created an eerie Halloween cocktail film reminiscent of old-school horror films. More than just a recipe video, the brand draws inspiration from horror classics like The Shining, The Ring, Saw and Psycho - so consumers can really get in the spirit as they mix up creepy cocktails.
6. Burger King
The fast-food chain well and truly trolled their rival McDonald's, by hosting a #ScaryClownNight and creating a creepy teaser video that featured nemesis mascot, Ronald McDonald. Burger King challenged customers to a free Whopper for the first 500 visitors to come to their nearest store dressed as a clown. Not only did this interactive campaign cleverly interweave two of the scariest fright night horrors (clowns and trolls!), but successfully created a buzz to get people talking and sharing. There is no greater marketing tool more powerful than word of mouth.

7. Dior
The international, luxury goods company teamed up with supermodel Bella Hadid to utilise the power of a social media hashtag for its Halloween 2019 campaign... and we're still obsessing over it. The campaign harks back to the original gothic horror Dracula as this killer influencer models a series of spellbinding makeup looks. The hashtag #DiorMakeUpHalloween is utilised to drive engagement and user-generated content.


8. Urban Decay
This top US makeup brand has focused on trust-building user-generated content and influencer marketing, using a series of 'How-To' Halloween makeup tutorials. Even hotter than the world's most sought after supermodel, are the most followed social media influencers. Urban Decay teamed up with these stars to prepare a series of accessible YouTube tutorials of effective but easy to replicate looks. The 'shoppable content' social UGC feed boosted direct product sales.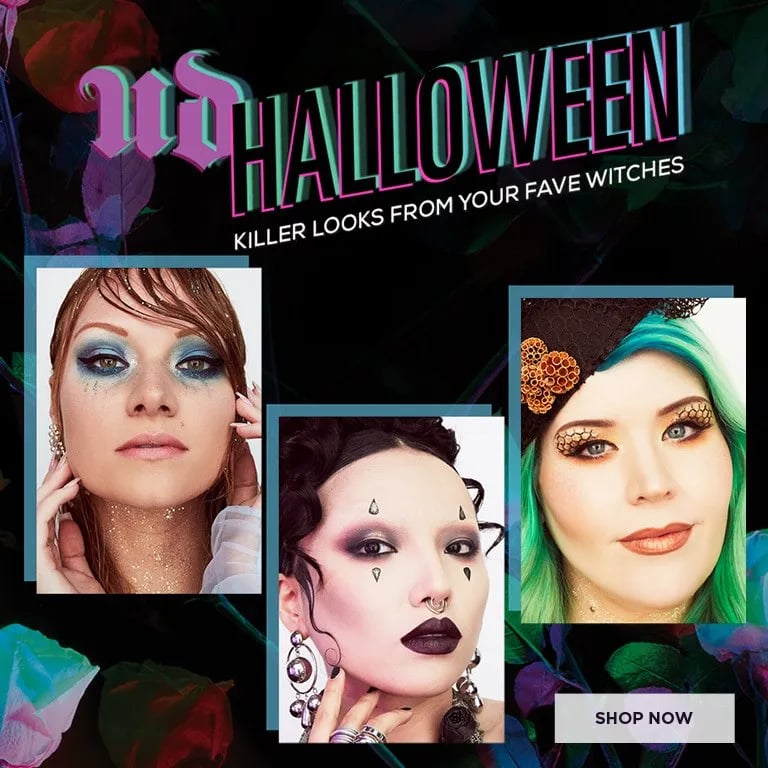 Feeling inspired? If you're a marketer, Halloween is a great time to build your brand and flaunt your personality. If you play it right, you can make your next marketing campaign frighteningly good!